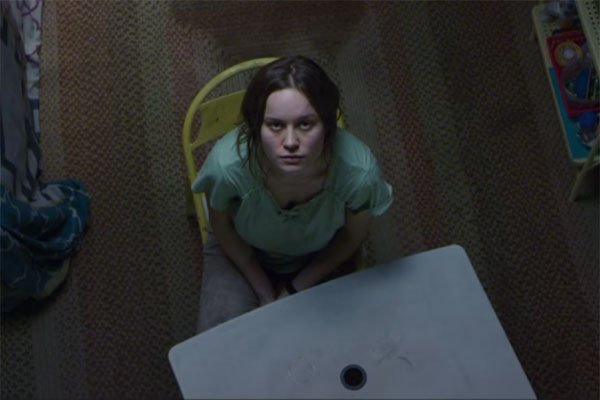 Brie Larson is gaining a lot of attention for her role in Room.  Her powerful performance drives the emotional movie.
Larson plays Ma, a woman who is kidnapped, raped, and bears a son. While she and her son Jack are held captive in a shed, Ma tries to keep Jack from the horrors of their life by creating a fantasy world.
Larson said that her portrayal of Ma had to differ from the portrayal of the character in the novel by Emma Donaghue.
"It's all told from the boy's perspective, from this 5-year-old's perspective, and so everything about Room has this sort of dreamy innocence to it, and so you don't get to see the complexity of his Ma. So the movie became a great opportunity, once I was reading the script, to really make Ma three-dimensional and to show all of the complexity and all of the ways that this room is wearing down on her,"  said Larson to NPR.
Because of the dark subject matter of Room, Larson felt it was important to show the gritty reality of Ma, even in her wardrobe.
"It's been really important to me to show something that's real. So if we're gonna do this movie, I'm not gonna wear makeup. It's not gonna look pretty, it's gonna look real; and that's what I want young girls to see," said Larson in an interview with the Los Angeles Times.
Larson also had to mentally prepare for the physical pain Ma experienced in the film.
"So, for instance, with Room, as I was prepping in those eight months, things like my wrists had to be sore. And so I started wiring my brain to think that my wrist was sore, so that by the time we started shooting, I didn't have to remember, "Oh, my wrists are sore; I can't do that." I almost felt it like a phantom pain in my wrist," said Larson to NPR.
Though the young actress and the film are getting Oscar buzz, Larson isn't concerned that Room may be too depressing for moviegoers. She believes the film will resonate with moviegoers because of the bond between Ma and Jack.
"I think if a movie makes you cry, you probably needed to cry," she said. "This is about love, seeing the love between Ma and Jack and how they work as a team," Larson told the Los Angeles Times.
Written by Ella Vincent