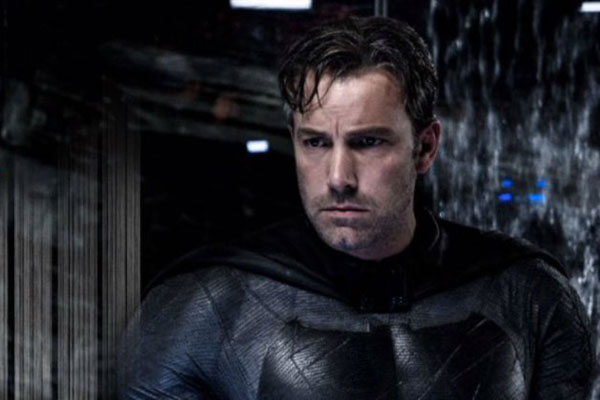 "The whole lesson of my career has been that what's really important is the work you do." – Ben Affleck
Count me as one of the people who met the announcement that Ben Affleck was cast as Batman in Batman v. Superman: Dawn of Justice with a loud "Are you kidding me?" And count me as one of those people who have since been impressed with what I've seen and heard about the film and is willing to admit his initial reaction was wrong. In an interview with the New York Times, Affleck speaks about why he took on such an iconic role and his feelings on the criticisms he has faced throughout his career.
Affleck says that the roles that appeal to him now involve characters who have flaws but push themselves to be better people. He explains, "I think it's interesting how we manage the best version of ourselves, despite our flaws and our weaknesses and our sometime tendencies to do the wrong thing." Part of that comes from Affleck admitting that he still fills like the upstart kid who co-wrote the Good Will Hunting script despite now being one of the most recognizable movie stars in the world. He says, "That never goes away. All these habits that we develop, that help us at some point, they have flip sides. In this case, it's hard to turn that feeling off. It's O.K. to just chill for a second."
The role also gave Affleck a break from directing his own films, which he enjoys but makes him feel "so much anxiety every day on the set." As a director, he admits he feels much more pressure, adding, "The urge of making it good and trying to make sure that it works, that you've done the most interesting version that you can — it's like a neurosis that drives me to work every day." In contrast, being an actor in Batman v. Superman is less pressure, and Affleck points out, "If there's clearly some problem over there, I'm just so happy to leave those people to it and be able to go home when my scene's finished."
Perhaps what fed many people's initial unhappiness with Affleck's casting (including my own) is the fact that Affleck is frequently linked by the public to the traits of the characters he portrays — for example, many felt his character in Gone Girl reflected the state of his marriage to actress Jennifer Garner. Affleck confesses that he doesn't think he has the "likable" qualities of other actors. For example, he explains, "Denzel Washington can play almost anybody — mass murderers — and you go, 'But he's all right!' There's something so appealing about him, and I don't think I have that. You have these qualities that you're born with. Some of them are good, some of them people don't like. And you just have to live with it."
Affleck points out that ultimately his career has come down to good roles and bad roles, and at some points the bad has outweighed the good. He explains, "The whole lesson of my career has been that what's really important is the work you do. Even in the tough spots, if your movies are good, people will see them. And if you're not good, you can't get away with it. Eventually it catches up to you. Both ways, good and bad.