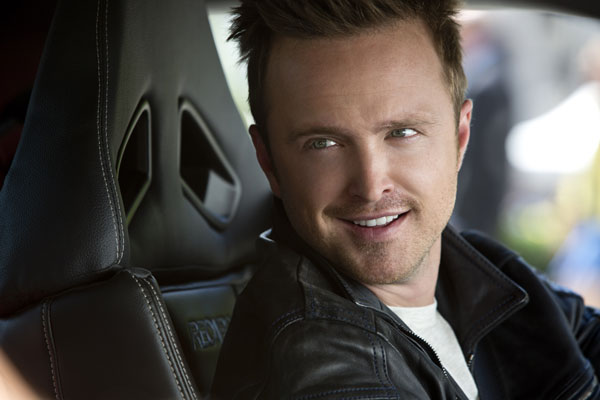 "I've never given up in an audition. I fight to the end… I don't want to waste your time." – Aaron Paul
It takes a lot to rattle Breaking Bad star Aaron Paul during an audition, but apparently one of those ways is coming face-to-face with filmmaker J.J. Abrams.
In his conversation with Tom Hiddleston for Variety and PBS' Actors on Actors interview series, Paul opened up about an audition he bombed, which was for 2008's Cloverfield. Paul confesses that having producer Abrams — whom he had an embarrassing encounter with on the set of Mission: Impossible III — in the room threw him off his game.
Since Paul had just played a small role Mission: Impossible III (which Abrams directed), he wanted to know if Abrams would be in the audition room because he had an embarrassing moment on the set of their previous film together. According to Paul, Abrams asked him to perform a card trick for the entire cast on the Mission: Impossible III set. However, the trick "failed miserably." Paul recalls, "I went into this audition for Cloverfield. J.J. Abrams was producing it and I kept asking if J.J. was going to be in the room and 100 percent of the time they said 'No, he's out of the state.'"
Knowing that Abrams wouldn't be there in person boosted Paul's confidence. Unfortunately, when he showed up for the audition he received a bit of a surprise. He explains, "I walk in and J.J.'s there. He brings up the magic trick story and I lose my train of thought. I have three pages of a monologue that I memorized. That was my audition. He has me tell the story about the card trick and now I'm super awkward. He's like, 'Now, let's get started,' and I start doing this monologue and I completely lose my train of thought and I stop and I apologize to J.J. He's like 'That's okay. Thanks for coming in.' I'm like 'See ya' and I walked out. It was awful."
Paul admits that he's not a pushover when it comes to auditions, but Abrams completely threw him off his game. He says, "I've never given up in an audition. I fight to the end… I don't want to waste your time. I was so prepared, I was ready, I loved the material, I loved the monologue, it was written really well, and I was excited about it, but that damn magic trick story just threw me a violent turn. It was awful."