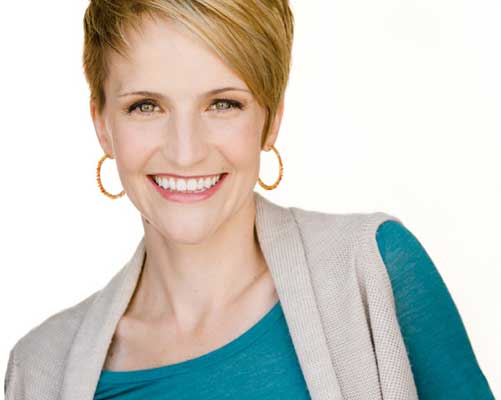 Several months ago, I surveyed 300 actors to discover their biggest questions about the business of acting.  Admittedly, I was not too surprised that 93% of the respondents asked, "How do I get more auditions?"  This seems like the most reasonable place to start when you're building a career.
Surprisingly though, not one actor responded with the question, "How can I book more jobs?"  Frankly, this shocked me.  Wouldn't you rather replace auditions with offers?  How often do you think an actor such as Will Smith or Sandra Bullock audition?
Rather than focus solely on snagging auditions, I want you to focus on building relationships.  That way, you can replace auditions with offers.
Producers are the key.
Building relationships with producers is often overlooked but highly effective way to market yourself as an actor.  Unlike casting directors, producers are not inundated with calls, headshots, postcards, and requests from actors.  Yet, they're the people who are ultimately in charge of hiring you.  A producer's job is to take meetings and make phone calls.  So, I find they are so much more receptive to an actor's marketing than a casting director.
I've met many casting directors who feel frustrated by the fact that at the end of a long casting process, the actor who gets the job is someone who has a relationship with the producer.
Now, this may sound very unfair, but I think it's really great news because all you have to do is build producer relationships and get on their short list.   You can do that by applying a lot of the same strategies that are effective with casting directors.  Here are four steps to help you get on a producer's radar.
Step 1
For television producers, identify the producers who work on the television shows that your target casting directors cast.  Look for those producers who have multiple credits, such as Alan Ball.  Not only is he the creator of True Blood, but he is also listed as a writer and director.  When you select producers who wear multiple hats, it's a safe bet that this person is quite involved in the day-to-day production of the series.
For film, simply identify the producers who work frequently with your dream directors or actors.  A little bit of research will easily lead you to a solid target list of producers.
Step 2
Pick up the telephone and request a meeting. I'm considered to be a leading expert in marketing for actors, and if I could only recommend one marketing touch, it would be a phone call.  Phone calls are very scary, but they are also the least expensive and most effective way to get results quickly.  Embrace the power of your telephone.
I have a student who has really embraced this strategy.  She makes two or three calls a week.  These calls generate about two or three meetings each month.   So, this is a strategy that works. When it comes to the phone, you must be clear about what you want and brave enough to dial.
Step 3
Stay in touch with a monthly marketing campaign.  You can use the same message you send to casting directors.  Remember to spice it up a bit and use different mediums to reach your list; don't always send a resume and cover letter.
Step 4
Set up a Google Alert for everybody on your target list.  If you go to www.google.com/alerts, you can fill in specific search terms and Google will notify you whenever your search terms show up in the media.  This is a free and simple tool to keep up-to-date on what your producers are currently working on.
Now, it's tough to really know when a producer is about to begin production on a project, so you must let go of any need for immediate results.  Remember, the key here is to get on their shortlist.  Then, once a great role comes up, you will already have a relationship in place.  Take your need for a job off the table.  Your focus with producers is not about being cast in one particular role; your focus is about building a relationship that will last a lifetime.
Respected as one of the entertainment industry's leading experts, Dallas Travers teaches actors the career and life skills often left out of traditional training programs. Her groundbreaking book, The Tao of Show Business, has won over five awards including first prizes at The Hollywood Book Festival and the London Festival along with the National Indie Excellence Award. She has helped thousands of actors to increase their auditions, produce their own projects, secure representation and book roles in film and television.
If you're ready to jump-start your acting career, get your FREE Thriving Artist Starter kit now at http://www.dallastravers.com.