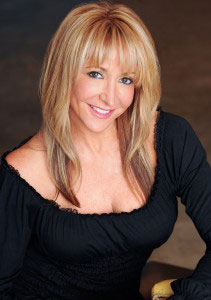 Fall is the time where we begin to wind down from the long year and ring in joyous celebrations. But for actors, now is the time to get into pre-pilot season mode.
As Oscar winning actors have now taken to the small screen, the competition has become even more fierce.  You have three months to get your game plan in order.
Marketing Materials
Did they work this year? If you did not get many auditions then it is mandatory you change up your headshots and clips. If an agent is not getting you auditions, if you change agents yet use the same marketing materials, you are not going to get different results. Think of yourself as a brand manager. If the label is selling, then you must change the label. Your headshots must give feeling. They must feel like different characters. Not caricatures.
You need short clips of your work. Casting does not have time to sit through long reels. Select clips that will highlight the range of which you can play. If you do not have a body of work, go and create it. Submit yourself daily on the breakdowns. Get into some great short films. It will not only boost your work experience but you will begin to collect visuals of it.
An actor's resume is not on paper. It is to be seen.
Craft
Be honest with yourself where you are in terms of your craft. Great actors like Bradley Cooper and Sam Rockwell still coach for every single role they do. If you are not working on a project you need to be in class. When you are working on a project you should be coaching all the way through it. You are an artistic athlete. It is how hard you work at practice between the games that determines the success of the game.
You should have a vision quest of becoming a master at character development, arches, subtext, cold reading, improv through character, story structure and taking direction.
If you do not voraciously seek the above you may need to ask yourself: Why you want to do this in the first place?
True passion will drive your process.
Mindset
We seek mastery when we believe we have what it takes to accomplish our dreams, goals and personal legacy. Find your own peace. Get rid of false identities that are holding you back from experiencing all of life. Find spontaneity. Live comfortably in unpredictably. Take a chance every day. Accept all that you are. Let go of being a victim of any situation. Move on. Allow yourself to feel. Everything.
As an actor you are hired to create feeling, emotion & change in others. But first, you must begin with yourself.
Constance Tillotson is a talent Manager, producer, writer and acting coach. For ten years, she sat on the board as National Vice Chair of Young Performers at the SAG Conservatory. For more information on Sterling Studio, go to sterlingstudioactors.com