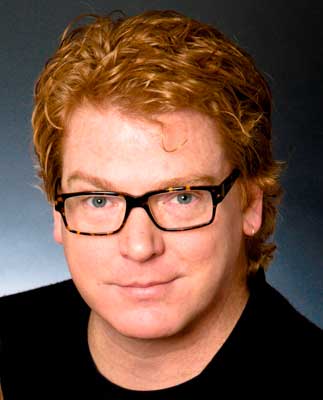 Written by Sean Pratt
When preparing your audition it is important to find out where it will take place and how that may influence your performance.
The military have a saying, "Train like we fight, fight like we train." The more realistic the setting in which a soldier is placed during an exercise the better his chances are of successfully completing a real mission. And while you're not training to defend your country, the same maxim applies when rehearsing your theatre audition. One aspect of this is anticipating the setting in which you'll be performing.
Surprise, Surprise
You've been working on your monologue for that upcoming audition all week. Every evening you've moved back the furniture in your living room in order to practice. You've carefully figured out how to use the chair you want as part of the audition, as well as how you'll walk into the room and confidently say your name and announce what you'll be performing. So when you arrive at the theatre you believe you've covered all the bases and are ready to go. But as you step out onto that enormous stage you realize that you've overlooked one essential detail – the size of the venue in which you're now performing. Size Matters
It happens to actors all the time. Having only rehearsed their monologue or scene in the confines of their living room, etc., they are unprepared to fill the larger space of a theatre or room. This highlights the concept of performance volume – the amount of acting energy that's required to fill a space. Obviously, the performance volume needed to fill a 100-seat house is different than that of a 600-seat house. If you're not prepared for this, one of two things is likely to happen; either you'll be intimidated by the difference in size, making your performance even smaller, or you'll overcompensate, pushing too hard and coming off as forced.
Knowledge is Power
A little detective work, plus some creative rehearsals, is all you need to avoid this potential train wreck. When talking to the casting assistant about the "who, what, when, where and how" of the audition, be sure to ask, "Do you know what space the audition will take place in?" Their answer should trigger one of three follow-up questions.
"How many seats are in the main stage theatre?" This should give you a general idea of how large it is.
"How large is the rehearsal room?" This could be the sizeable space used for staging their plays or perhaps in some smaller room.
"Do you know how large the casting office room is?" Usually these rooms aren't very big, but you never know.
Now if for some reason they aren't particularly helpful, don't be discouraged. Call around and ask your fellow actors what their experience was like auditioning for the theatre in question. Even anecdotal information is better than none at all.
Finding the Right Venue
Armed with this knowledge, you must try to find a corresponding space to practice in. Your living room may be just fine for the casting office, but if you're going to perform on the main stage of the theatre then a little improvisation may be in order. Put your thinking cap on and try to locate a space that approximates the theatre and do your rehearsals there.
In a pinch, you can always do the "Shakespeare in the Park" thing and practice at your local playing field. The extra effort you put into this aspect of your audition preparation will bring definite benefits down the line and might just be the thing that lands you that part! Remember, "Rehearse like you perform, perform like you rehearse."
Sean Pratt, (AEA / SAG / AFTRA), has been a working actor for over 20 years. Sean was a member of the resident acting company at The Pearl Theatre, an Off-Broadway classical repertory theatre and has also performed at numerous regional theatres around the country.  Major films include – Gods and Generals, Tuck Everlasting and Iron Jawed Angels. Television work includes – The host of HGTV's, Old Homes Restored, and supporting roles on Homicide, The District and America's Most Wanted.  Audiobooks – He's narrated for 15 years and has recorded nearly 550 books in just about every genre.  He also teaches classes on and writes articles about the business of the Biz.