So you want to be a host? Here are some quick tips to keep in mind!
#1: It's OK if you mess up
Practice doesn't always make perfect when it comes to hosting. Sometimes you have a script, sometimes you don't. Sometimes things can be edited out and sometimes they can't. So take some of the pressure off of yourself by accepting that it doesn't always have to be perfect. As a host you're "playing" yourself. And don't you flub over words sometimes when you talk?
In fact, one of my favorite hosts, Joel McHale of E's The Soup, messes up from time to time on camera and just keeps right on going. (It's not even a live show.) It works in his favor since it's a satirical format, but it's always best to try push through after a mistake.
#2: Stay versatile
It's easy to get used to one area of hosting whether it's live segments, using a teleprompter, conducting interviews, etc., but it's important to not get set in your ways. There are easy (and free) ways to stay flexible and practice different types of hosting.
If you don't have access to a teleprompter, try importing scripts into PowerPoint and then reading while  flipping through slides. Interview your friends or family members on topics you've never discussed with them. Read the newspaper out loud every day to help with cold reading. The point is, be creative to help hone your skills.
#3: If you're wearing a mic, assume it's always on
This is a classic slip-up that can be anything from career-damaging to hilarious. Either way, it's a situation you should try to avoid. It's easy to do, particularly in between takes when talking with co-hosts and crew members. It's best to make a habit of either turning off your mic when not recording (saves battery anyway) or simply keeping your mouth shut. 😆 If not, it can sometimes come back to haunt you.
Alison Massie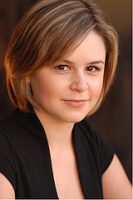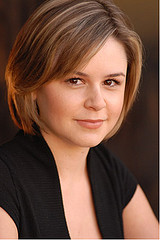 is a host and actress living in LA. Her roving mic has taken her to conferences, events and parties, covering everything from technology to beauty. While attending Cal Poly, where she earned a degree in journalism with an emphasis on broadcasting, she completed an internship at KCOY-TV in Santa Maria, hosted for Cal Poly TV and reported on Cal Poly events for 1440 AM KUHL. Alison has also appeared in commercials, web series and routinely does voiceover work.