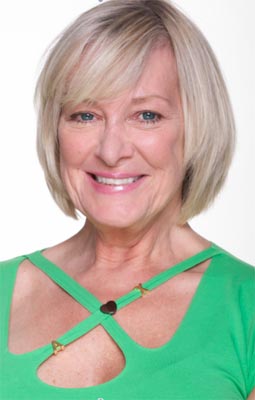 Written by Gywn Gilliss
OK, QUICK QUIZ:Which is the better option? Going around the board and collecting $200 as you pass GO? or Owning BOARDWALK? (with little red hotels on it)?
As kids you might have played MONOPOLY as we did. Since I was the youngest I thought the point of the game was to shake the dice and move my little shoe around the board. I was thrilled to be given $200 even though the paper money was useless. What did I know? I was a 5 year old. My older siblings and cousins however, were cut-throat game players and knew the real strategy for the game of Monopoly.
And what was the strategy? Buy all the property, put hotels on everything and squeeze everybody out of all their cash. (If you go to the official site for MONOPOLY they even tell you the object of the game is: to "bankrupt all your opponents"). You trade your mortgage cards until you get a set-3 green or 3 yellow or the 2 ultra luxury blue- Boardwalk and Park Place. Then, you take ALL YOUR CASH, buy hotels or dozens of little green houses. You sit and WAIT …like a cat for a mouse or a spider for a fly. When someone lands on your site- KACHINK!!! $$$$ Money $$$ MONEY $$$ MONEY $$$!!! Talk about passive income! Success is yours. You have a SYSTEM for WINNING!
If only it were that EASY…to be a successful ACTOR in NYC or LA. It CAN be …IF you have a SYSTEM.
OK, years later… After having a successful acting career (TV, Films, Broadway, American Repertory Theater, Commercials…) and now that I'm a successful Marketing Mentor, I look at actor's marketing strategies – I see a parallel. Some actors remind me of the way I used to play Monopoly- rolling the dice and moving my shoe around the board:
*Answering casting ads in trade papers (showcases, student films, extra work)
*Submitting themselves on-line (non-paying showcases, student films, extra work)
*Sending out postcards or hundreds of resumes monthly (1-2 % response rate)
*Paying to meet casting directors and agents one-on-one- foreverrrrr!
*Writing cover letters stating the obvious, "I'm an actor seeking representation…"
These things may have worked in the 80's or 90's but in the 2000's they don't seem to be as effective. Very few actors tell me that they've gotten quality work or agent representation by using any of the above techniques. They're just going around the board wearing out their "shoe". Very frustrating!
So, how do you cut to the chase and do something that will get you Boardwalk, i.e., An Agent? Major auditions? A Successful Acting Career?
Time for a NEW strategy. A SYSTEM for WINNING.
Why not find a Marketing Coach? A Mentor? Someone who's been there, done that and knows a lot of major industry people, a successful actor who's made a $6 figure income from decades of ACTING credits in all medias? There are a lot of "coaches" out there- businessmen/women, ex-"managers", acting teachers, casting directors, even psychologists. It's great that they can help you in some way but they may not be YOUR best choice to guide you to a successful ACTING CAREER. They haven't been there- done that!
There are a lot of Life Coaches out there. They're terrific at inspiring you and even assisting you to get your life organized – the lists, the charts, the organizational structure- the Workbooks and daily tasks!!! But, they may not be YOUR best choice to guide you to a successful acting career. Acting isn't about checking off lists or paperwork- it's active. Life Coaches have never been on stage-they're not necessarily good communicators and they definitely haven't been there or done that! They can help with the preliminaries but in the final stretch, they just don't get it. They don't have the knowledge to help you succeed. Ask them at the 11th hour how to ace a screen test for your "breakthrough role"- not gonna happen. (they would probably send you to an acting coach- still not gonna happen. You need a Strategy not just technique).
So, where do you find the perfect Mentor for YOU? Well, If you're an ice skater and you want to WIN A GOLD MEDAL at the OLYMPICS, who do you hire?
A businessperson? A psychologist? A spectator? another Skater? A Life Coach?
OR…
The toughest, most disciplined ex-Olympic ice-skater you can find who is now a COACH? Someone who won the GOLD or at least was a finalist garnering the SILVER or the BRONZE in years past? It's a no-brainer! Give me the guy with experience any day. They know the ropes, the in's and out's, the specific path, the downfalls, the best technique,the best rinks for practice, the best partners, the tricks, the strategy. They even know all the top people in the arena because they were there! So by hiring a master you're not only getting the best training, the best information,the best connection but by association it might be assumed that as their protégé, YOU will be the next GOLD MEDAL WINNER!
So, this is a SYSTEM that works…for OLYMPIC ice skaters. Does it work for YOU as an actor? Of course it does. You can apply a SYSTEM to any career. That's why medical students compete to get residencies at major hospitals specializing in their area of expertise and why law students clerk with Supreme Court Judges and prestigious law firms. Work with the best and you become the best. Simple. So, to review. What is the SYSTEM? Understanding how the game is played and working with a WINNING PLAYER- a Coach who's already achieved what you want to achieve.
If you have a Marketing Coach you can develop a marketing strategy, get the best marketing tools, make connections to the highest level of the industry and get an amazing agent who will then get you amazing auditions from which you'll get amazing jobs! You can't do that by sending out postcards every month or dropping off flyers. Sure, you'll get a job or two- but that's NOT A CAREER.
"The experience of a Mentor who was a working, successful actor is invaluable…something that ordinary coaches can't help you with, something other out- of -work actors can't help you with. "
Now it's time to make a decision. Do you want to keep going around the board wearing out your shoe? Or do you want to OWN Boardwalk? What you envision, you create.
Successful Marketing!
Gwyn Gilliss is the Founder and Executive Director of TAM, The Actor's Market, a marketing firm for actors. They provide monthly FREE seminars/teleseminars, FREE weekly marketing tips as well as access to top photographers, graphic artists and videographers who provide every marketing tool an actor needs. Gwyn's acting career spans several decades during which time she appeared on and off-Broadway, in classical roles in American Repertory companies in over 18 contract and recurring roles in Daytime/Prime time TV, Films and dozens of network commercials/V.O.'s. As the foremost Marketing/Career Coach she is available to work One-on-One with ready-to-succeed actors.