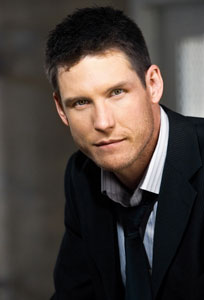 Written by Jamison Haase, L.A. On-Camera Training Center
Most actors start at the end.
Most actors after having moved to Los Angeles right away set about trying to find an agent. They think to themselves, "I need an agent in order to get auditions so that can be the TV/Film actor/star that I want to be."
They struggle to find an agent, or on the very outside chance find someone, but still rarely get auditions, let alone callbacks and bookings. Over time, they grow more and more frustrated, and shed more and more tears not realizing that they were doomed from the start.
Ultimately, they were really saying, "Once I have the career I want, THEN I'll start working hard, and THEN I'll be the person I want to be." You don't have to be caught in that cycle. I know, because I was thinking that way when I first started; spending five years of my life not understanding the key to real success. 
One simple phrase, "Be, do, have." Read more