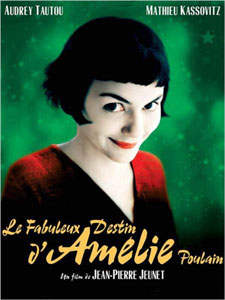 Sometimes you do a project for art, sometimes you do it for money. French director Jean-Pierre Jeunet helmed the Oscar-nominated film Amelie back in 2001. Not only was it a critical success, but it also took in $152 million at the box office.
Jeunet decided to sell the rights to the film in order to support his favorite charity, the Mecenat Chirurgie Cardiac (Heart Surgery Patronage).
The 59-year-old director shared in a radio interview, "For a long time I resisted, I turned down every offer. But 10 years later, there's a bit of a crisis. I support an organisation called Mecenat Chirurgie Cardiac. It costs 10,000 euros to save a child, I have already helped to save a good dozen children, and then I thought this could be an opportunity to save more." Read more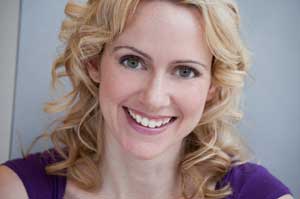 Imagine this: You are in your car (or walking to the subway) and you suddenly get a call from a casting director. They are interested in submitting you for an upcoming project, but need to forward your headshot & resume to the director within the next 30 minutes. You're not at your computer, so you cannot email your materials to them. And you're nowhere near their office, so you cannot just drop by with a physical copy of your headshot/resume. What can you do?
Or, imagine this: You are networking at an event (like the Tribeca Film Festival) and you have met so many people that you have handed out your last copy of your reel. You run into an agent who has seen you on stage, but comments that he would like to see your film work. He asks if you have a reel to give him. Sadly, you don't, and it will be at least a week until you can get more duplicates made. What now?
If you are a business-minded actor, you would have a website and neither case would have been a problem! You could simply tell the casting director, "Drop by my website, where you can download a copy of my headshot and resume, both formatted for printing." And for the agent, you would be able to say, "Here's my website. Not only do I have my reel posted, but I also have clips from a few of the other projects I have done, including some singing and a few commercials."
Having a website is one of the most important promotional tools an actor can have, second only to a good headshot. A website allows you to provide interested parties with a more full look at your body of work, your personality, and the way you run your business. And it allows them to do it in their own time, at their pace and leisure, which is vitally important in the larger, more competitive markets. The easier you can make it for a CD/agent to get to know you, the better chance you have of making an impact with them.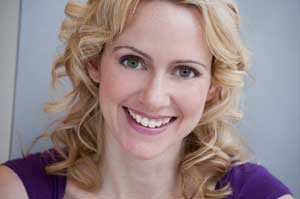 One of the things that can get me incensed as a career coach is when casting websites pop up promising to give actors access to stardom. Some sites make it sounds like an actor's big break is just around the corner, and all they need to do is pay a fee and they're in! But most actors know that success comes with good training, strong relationship building, and the ability & wherewithal to seize an opportunity when it presents itself (also known as tenacity.) The trouble is, even the smartest actor has heard at least one rags-to-riches story, and the allure of a quick win sometimes overshadows common sense.
So, to combat the many unscrupulous characters baiting actors with empty promises, below you'll find are 11 of my favorite reputable websites where casting notices can be found.
Actors Access
Backstage
Actors Equity Casting Call
Playbill
SAG Indie
Now Casting
Casting Networks/LACasting.com
Casting Networks/NYCasting.com
NYCastings.com
Mandy.com
Craigslist
Any of the others not listed here typically have the same notices that are on the above sites. If you are in LA or NY, I would caution you if paying to use any website other than these listed- it probably wouldn't be worth the money. Of course, there are exceptions and I am sure a new website will come along and blow away the competition. But as of now, the above sites are the most reputable for those in the major markets.
Please note: not every website has a vetting process, so it is up to the actor to research the casting notice to make sure the project is legitimate. Even for a casting website like Actors Access, which is probably the most professional and popular service, unsavory notices can get listed (especially on public forums like Craigslist.) It is up to the actor to keep themselves safe, so use caution when submitting your materials.
A side note: Any website that claims to have notices for principal roles on TV and studio film projects is probably not being truthful. I notice these sites all the time, saying things like, "Find auditions for Grey's Anatomy here!" or "Breakdowns for CSI just posted!" … only to find out that they are simply posting the general address for the casting directors (who accept submissions via mail EVERY DAY.)
Occasionally, Actors Access and Backstage will show roles for feature films/TV but these are usually roles that are very hard to cast, like 70 year old Filipino twins. Principal roles for TV and studio features almost exclusively go through Breakdown Services, which are not accessible to actors OR these other casting sites.
As promised: Here are a few casting sites for other parts of the country:
San Diego
Actors Alliance of San Diego
Chicago
THECastingWorkshops.com
PerformInk.com
League of Chicago Theatres
DailyActor Readers- if you know of casting websites from other cities that are reputable, post the links as a comment so that other actors can benefit from your experience.
Feel free to post any comments/questions you might have – and happy auditioning!
Erin Cronican's career as a professional actor and career coach has spanned the last 25 years in New York City, Los Angeles and regionally. She is the founder of The Actors' Enterprise (TAE), a fun and inspiring one-on-one coaching service that provides incredibly affordable business training to actors who want to feel more fulfilled and in control of their careers. With an approach that is hands-on and customized for each person, TAE helps actors set goals, organize their business, and create a plan of action with easy tools that can take them to the next level, no matter where they are starting from. TAE's focus includes coaching on marketing/career development, business skills, and audition techniques that help actors work SMARTER, not HARDER.
Actors who are interested in coaching can receive a free 30 minute career consultation (by phone or in person.) Learn more at www.theactorsenterprise.org or www.erincronican.com.

Looking for more acting information?
Headshot Photographers – Including Los Angeles and New York
The Best Places to get your Headshot Printed
Also, check out our Acting Advice Columns, Interviews with Actors and our Actors on Acting category!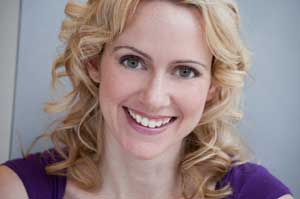 Just a few words of wisdom (stolen from a well known marketing campaign) … Just Do It. Put away the excuses. Put away the what-ifs. Put away the "when the weather is nicer and I have more energy." The time is now. There will never be the perfect time, or the easy time, or the time when all of the pieces will line up exactly the way we want them to. So…
Just Do It.
January and February are prime months for new year's resolutions, and when June rolls around, many actors have already felt that initial surge of motivation start to wane. Excuses start creeping in, and then we start hating ourselves for (once again!) letting go of our goals, and the vicious cycle goes, and goes, and goes…
So, I thought I would help address some of the common excuses we actors tell ourselves so I can help break that cycle: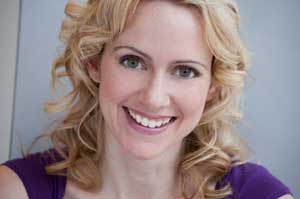 This week, I have decided to tackle a very hot topic, which has spurned lots of debate by industry insiders and actors alike: Unsolicited Offers of Fame and Requests for Partnership.
To give you some background on this topic, I am going to start by sharing an email I recently received from a "manager." (Note: All grammar and spelling has been included, as originally written.)
I was looking on IMDB and noticed you do not have a Talent Manager.  As you may  know we are doing Talent Management..  A manager is different from an agent but in a way better as I have more fields to get you work.  I feel I could be a great assett to you to help you not only get your more acting roles but we are doing something no other Management firm does.  We are also going to provide free to our clients our Publicity Services.  We are a NON-EXCLUSIVE company so if at anytime you want to end services with us that is ok.  I really hope you will give me a chance to further your career and make you more money.  If you are interested please let me know and I'll send you my information packate. – Mike
File this one away into the "If it seems too good to be true, it is" mailbox. Of course, there are warning signs all over the above email that tell the actor that they should stay far away. So, how does an actor gauge the validity of these types of emails, which become numerous as the actor gets more and more well known?
1) Does the manager know the difference between managers and agents? (Do you?)
Agents and managers are very different from one another, primarily because it is illegal for managers to procure work for their clients. Agents are required to be on file with their state as a "licensed employment agent" and managers are not given this clearance. Thus, a manager's job takes on a different form. Directly from the Talent Manager's Association website: "A manager, by nature, does not seek employment for a client, but rather council, market and network on their behalf making it easier for the agent to secure employment. A client, manager and agent should function as a team."
You can see by the email above that the manager is not accurately conveying his role. This should be a very big "red flag" to you.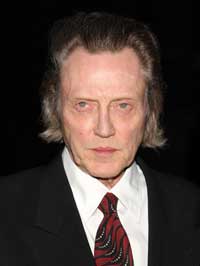 Here's a pretty cool piece on Christopher Walken from the  New York Times.
The first bit he talks about his new show, Martin McDonagh's play A Behanding in Spokane then it segues into him talking about his life, career and his acting. It's after the jump!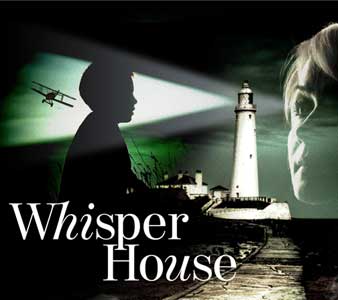 This past weekend I saw Duncan Sheik's new musical, Whisper House at The Old Globe Theater in San Diego. I say musical, but it's not really a musical in conventional terms. The cast don't burst out in song and dance across the stage. No, they leave the singing to the Ghosts.
Set in World War Two (1942), Christopher (Eric Brent Zutty) is sent to live with his aunt Lilly (Mare Winningham) in a remote lighthouse. Christopher soon begins to hear music that no one else can hear and to top it off, he begins to suspect his aunts Japanese worker, Yasuhiro (Arthur Acuna), of being a spy.
And that's all I'm giving away.
The Ghosts played by indie rockers, Holly Brook and David Poe, come and go in the scenes, singing and pretty much doing whatever they want. They take off lampshades and turn the stand into make-shift microphones, fling off Christopher's covers when he's trying to sleep and make general mischief for the cast. They act as… narrators of the show? I'm hesitant to say narrators because at some points they deliberately sing their songs to screw things up. And that's what makes this show so great. The Ghosts are having a fantastic time messing with everyone. And usually to a bad outcome.
Podcast: Play in new window | Download (Duration: 11:29 — 8.0MB)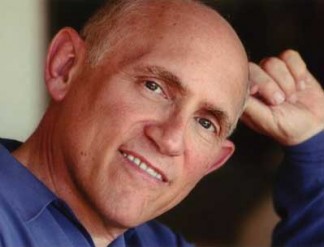 Armin Shimerman made his name in television - Buffy the Vampire Slayer, Star Trek: The Next Generation, Seinfeld, Boston Legal (to name a few) – by playing unique, memorable characters. But did you know his true love is theater?
I caught up with Armin at the tail-end of his run of The Seafarer where he was kind enough to take time out of his busy schedule to talk about theater, how he prepares for a role and much more!
For ticket information on The Seafarer at the San Diego Repertory Theater, click here!
You're currently starring in The Seafarer. Even though it's a short run, how do you keep your performance fresh night after night?
How do I do that?  How does any actor do that?  By being inspired every night by what the other people are doing and finding new things in the play as we go along.  Although it's a rehearsed and performed piece, there's always something new.  That's the great thing about live theater, you can always find something new and fresh each performance.  The audience and the actors give you things.
How do you choose your theatre projects?  Do you have a master list of shows or characters that you want to do somewhere?
I tend to prefer classical theater.  That is what I've been trained in and what I've mostly done and what intrigues me the most.  However, I saw this particular play in New York when I was visiting a couple years ago, and it was an incredible production directed by the playwright on Broadway.  And when I saw it, after I saw it, I was just absolutely enthralled by it and there was a particular part in it that I really wanted to play.  That is not the part that I'm playing, but I was really enthralled by the play.  And I particularly wanted to play the Devil, but instead the theatre here, very wisely in my opinion, cast me as Richard Harkin which is the host of the party for want of a better term.  And I'm just tickled pink.  Without doubt it'll always be one of my favorite character's that I've ever played.
I've heard you're fantastic in the show.
It's turned out very well.  We've had a wonderful director.  Delisha [Turner Sonnenburg] did a great job directing it.  The theatre has done a terrific job of producing it.  And it's an incredible ensemble of actors.
Podcast: Play in new window | Download (Duration: 8:40 — 6.0MB)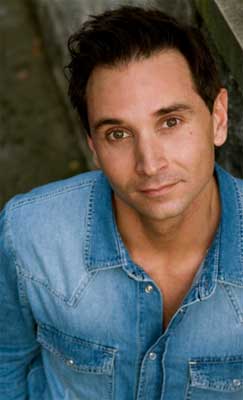 Travis Cloer, who plays Frankie Valli in the Las Vegas production of Jersey Boys, didn't have anyone hand him his career.
No, as a struggling actor in New York, leaving the city was probably the smartest thing he ever did. Because when he came back, he landed on a Broadway stage.
Check out how he did that, the differences between Broadway and Las Vegas and what it's like playing an icon.
I saw the show Tuesday at 6:30 and I thought it was fantastic.
Yeah, it's a fun show.
Yeah, you guys are great.  I guess you can call that an early matinee?
Yeah, it's weird here because everything's in the evening.  Anything in the afternoon is pretty brutal.
You guys were just on fire and cracking.
Those 2 show days are… you know, everybody is pretty high energy throughout the full day.
How long have you been in the show?
I've been involved with Jersey Boys since February of 2007. I was in the Broadway company for about a year and a half, and then they moved me out here last September of 2008.
Did you want to come out here?
It was kind of 50/50.  I enjoyed being in New York and being on Broadway, but the role of Frankie Valli opened up out here and they offered it to me, so I kind of had to take it you know.
How do you keep it fresh?
That's a good question, man (laughter).  That is a really good question, especially after almost 3 years.  You just really have to – well, a lot of it is what the audience is bringing to you that night.  You know, if it's a great house and if it's a great audience of course you always feel as a performer to give it just that little bit extra, instead of – you don't always want to coast on auto pilot.  But sometimes you know you get tired.  But as far as keeping it fresh, you just, with this show, I find I really enjoy singing the music. And the music itself is fresh to me just about every night on its own.
From Canada.com:
Robert Knepper, a career actor who cut his teeth on the theatrical stage in his hometown of Fremont, Ohio before majoring in drama at Chicago's Northwestern University, is often typecast as a villain, but he approaches each new role as if he were playing the sweetest person in the world.
Lessons from Prison Break:
"Prison Break taught me that the writers have to break the story. They ponder it, they wrestle with it and all of a sudden they figure it out. What I realized, week after week after week of doing Prison Break, is that you do the same thing as an actor. You break the story from that character's point of view. You break that scene down and go, `Ah-a, I get it.' It's kind of like a slow- moving river that's coming to a waterfall, and all of a sudden the water starts to flow. You can't just memorize a scene without knowing what the scene's about. If the writing's not good, I can't memorize it at all. I'm like, `Damn, why won't these words stick in my head?' Once I break the scene, like the writers do, then it flows."
On Heroes:
"I have a good vibe for Heroes, because I'm pulling my hair out trying to discover that character. The difference between now and Prison Break is that Prison Break put me on the map. With Heroes – it's weird, but I haven't talked about this before – it's almost as if I feel the audience will be watching me develop the character as I'm developing it. I haven't got it all developed ahead of time. I'm still fiddling with it. We'll get to see what happens with it from one week to the next. For the audience, it's like the theatre. It's like watching a live performance unfold that happens to be on film."
Read more