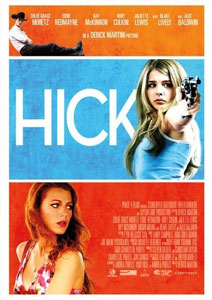 Hick: Tired of fending for herself and her mother"s penchant for hard-drinking men and barroom drama, 13-year-old Luli hits the road on her own, heading west to realize her dream of becoming a superstar. Among her travels she meets Eddie, a drifter with a chip on his shoulder, and Glenda, a troubled but spirited woman who takes Luli under her wing. Luli"s quick wit, some help from Glenda, the mercurial Eddie, and her colourful daydreams help protect her from the incredibly unpredictable band of characters she encounters on her journey. Hick is a road picture about a young girl who comes face-to-face with the realities of just how complicated adulthood can be.

Director: Derick Martini
Starring: Chloe Grace Moretz, Blake Lively, Eddie Redmayne, Alec Baldwin, Juliette Lewis and Rory Culkin
In Theaters (Limited Release): May 11th Read more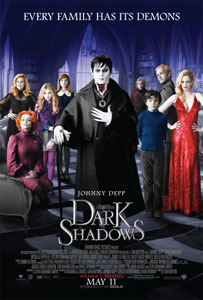 Dark Shadows: In the year 1752, Joshua and Naomi Collins, with young son Barnabas, set sail from Liverpool, England to start a new life in America. But even an ocean was not enough to escape the mysterious curse that has plagued their family. Two decades pass and Barnabas (Johnny Depp) has the world at his feet–or at least the town of Collinsport, Maine. The master of Collinwood Manor, Barnabas is rich, powerful and an inveterate playboy…until he makes the grave mistake of breaking the heart of Angelique Bouchard (Eva Green). A witch, in every sense of the word, Angelique dooms him to a fate worse than death: turning him into a vampire, and then burying him alive. Two centuries later, Barnabas is inadvertently freed from his tomb and emerges into the very changed world of 1972. He returns to Collinwood Manor to find that his once-grand estate has fallen into ruin.
Director: Tim Burton
Cast: Johnny Depp, Michelle Pfeiffer, Helena Bonham Carter, Jackie Earle Haley, Jonny Lee Miller, Eva Green, Chloe Moretz, Bella Heathcote, Thomas McDonell, Gulliver McGrath
Writers: Seth Grahame-Smith
In Theaters: May 11th Read more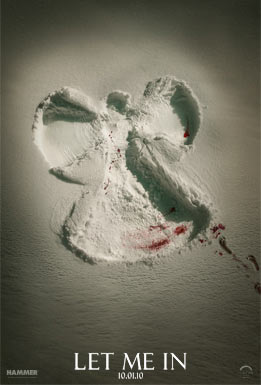 I saw about 10 minutes of this film at Comic-Con and it looked really, really good. I can't wait to see it! In the meantime, you can watch the Swedish version its based on, Let The Right One In, one Netflix streaming.
Let Me In: Chloe Moretz (Hit Girl from Kick-Ass) stars as Abby, a mysterious 12-year old girl, who moves next door to Owen (Kodi Smit-McPhee, The Road). Owen is a social outcast who is viciously bullied at school and in his loneliness, forms a profound bond with his new neighbor. Owen can't help noticing that Abby is like no one he has ever met before. As a string of grisly murders occupy the town, Owen has to confront the reality that this seemingly innocent girl is really a savage vampire.
Director: Matt Reeves
Cast: Kodi Smit-McPhee, Chloe Moretz, Richard Jenkins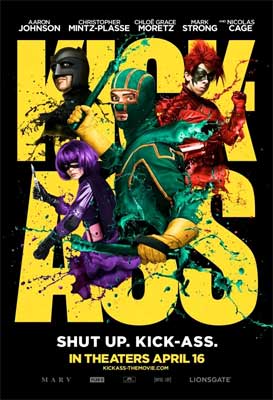 Want the screenplay to Kick-Ass?
Sure you do!
Click here to download the script
Cast: Nicolas Cage, Mark Strong, Christopher Mintz-Plasse, Chloe Moretz, Aaron Johnson
Director: Matthew Vaughn
Thanks to My PDF Scripts