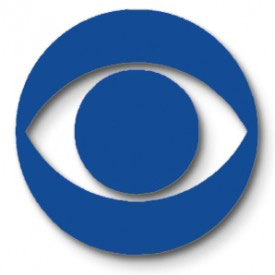 CBS only ordered 4 pilots for the fall and the only one that remotely interests me is the Dennis Quaid starrer, Vegas.
Made in Jersey is a Legally Blonde rip-off and Sherlock is a near clone of the BBC's Sherlock.
Check them out below. Read more
Minnie Driver is headed back to the small screen. The actress has been cast in the new CBS pilot "Hail Mary," set to premiere this fall.
In the series, Driver will play a single mom who teams up with a hustler to solve crimes.
The pilot was written by Jeff Wadlow, who also serves as the executive producer with Joel Silver and Ilene Chaiken.

In 2007, Driver starred in the FX drama "The Riches" and her performance earned her an Emmy nomination. She also appeared in a recent episode of the ABC comedy "Modern Family."
Her recent film credits include Conviction and Barney's Version.
Scott Wilson just sent this e-mail:
There is a Rally at CBS Television Studios on Fairfax between Beverly and Third on Wednesday, March 18, 2009 at 11am – 2 pm. Parking at the Farmers Market or the Grove.

Les Moonves, CEO of CBS has called for an end to residuals. His network spent $1.8 billion to purchase C-Net to have a home for internet streaming. The end of residuals  is underway.

We must fight to defend our residuals, pensions, health care and SAG agents. Vote NO on the contract.

Scott Wilson
Henry Kingi
Ace In The Hole is a 1/2 hour multi-cam pilot for CBS.
This pilot stars Adam Carolla.
Synopsis: Ace is a driving instructor & frustrated inventor with a complaint or opinion for everything. He has particular venom for his good-for-nothing stepson who no job and no future.
Casting Director: Marisa Ross / Alyson Silverberg
Casting Associate: Elizabeth Campbell
Casting Assistant: Jessica Ross
ROSS/SILVERBERG CASTING
10201 W. PICO BLVD
BLDG 104
2ND FLOOR
LOS ANGELES, CA 90035
Fox is about to green-light dramas "Maggie Hill" and "Human Target."
"Maggie Hill" is about a female heart surgeon who is suffering from schizophrenia.
"Human Target," is based on the DC Comics book and revolves around a mysterious security expert who goes undercover to protect clients in danger. I wonder if he'll still have that cool costume.
Over at CBS, they ordered a single-camera comedy "Tick Tock," about a single mom in her 30s who decides to focus all her energy on finding love.
Kyle Bornheimer is an affable, regular-Joe type with a rapid-fire delivery, who, at 33, has mainly been seen in a slew of humorous commercials that left viewers wondering, Who IS that funny guy?