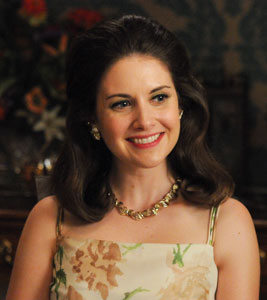 Talented, entertaining, and funny, Community and Mad Men star Alison Brie says she can make an egg salad sandwich with her feet. 
The twenty-nine year old California native also shared with Vulture how she got her start right out of college, juggling her acting gigs and jobs at a yoga studio. "I was very lucky to have a manager come and see me in a play while I was still in school and sort of pickpocket me and set me up with a commercial agent and a theatrical agent right out of college, so I was able to kind of hit the ground running auditions-wise right after I graduated," she said. Read more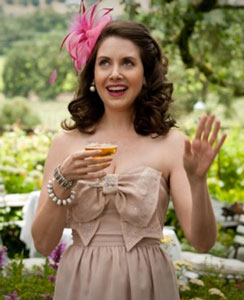 Community and Mad Men star Alison Brie has her most high-profile movie role so far in The Five-Year Engagement as the sister of lead actress Emily Blunt.  Of course, the American Brie had to work on her accent to sound like the English Blunt, and she talked to MovieFone about how she prepared for that and gave some insight into the problems on the set of Community.
As previously revealed, Brie worked with Emily Blunt on set in order to sound like she could be her sister.  However, almost prophetically Brie was working on her English accent before she was even cast in the role.  She reveals, "I just sort of on a whim thought it would be a good idea to brush up on a British accent, so I'd been [listening to] … these accent CDs on my way to work in the morning and on my way home. So it was like fate."  She also admits working on other accents, too, but she tells the interviewer that she isn't quite as proficient at them.  She says, "I had a couple other CDs — Irish and German — but I couldn't just whip them out. I'd have to go back and brush up on the CDs." Read more