New York City Headshot Photographers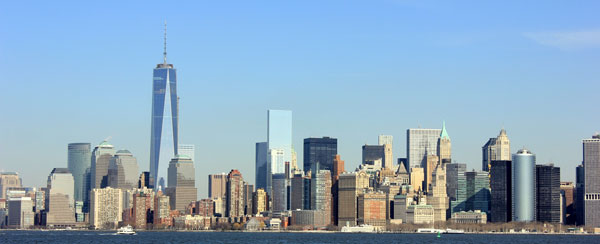 Headshot photographers in New York City are like actors; there's a lot of them. Some are great, some are middle of the road and some are absolutely terrible.
But, we here at Daily Actor are here to help! We've compiled a list of some of the best headshot photographers in NYC and when we could, feature a brief statement about their work (taken directly from their website).
Here are some quick tips to remember when choosing a photographer:
Find someone you're comfortable with. If you aren't able to meet the photographer in person, at the very least, have some kind of phone conversation with them. Don't meet or talk with them for the first time the day of your shoot. To get the best headshot, you've absolutely be comfortable with your photographer.
Look carefully at their website and portfolio. You can get a lot from the look and feel of someone's website. If the website looks thrown together and not well-made, that's a tell. Also, if you see headshots in their portfolio that you don't like, that's also a tell. FYI, we've made sure not to include any photographers like that in our list. We just want to help you out in case you find someone not listed here.
Pricing. Always look at the pricing options. "It costs how much for 2 prints and re-touching??" I've had friends that have had that happen to. Don't be that friend!
And don't forget to always ask questions like:
How many changes of clothes do I bring?
How much for hair and make-up?  And guys, if you're asked if you want hair and make-up, the answer is always 'Yes.' Trust me on this.
How many shots will they take? And how many shots do I get to process?
How much is retouching?
And always remember, if you have any questions, need help or a recommendation, contact us. We're here to help!
With that said, check out our list below!
Are you a photographer? Contact Us
Anthony Grasso

Anthony has "gained extensive knowledge of the acting community and fully understands the essence of a marketable headshot, in relation to the business."
Blanche Mackey

"Shooting with me will be a comfortable, fun and engaging experience.
You will leave my studio with images that you will be proud to hand out for your auditions."

Chia Messina Studio

"With a savvy eye for honesty and in-the-moment realism, Chia is known throughout the industry for the personal and appealing intimacy of her work."
Chris Macke Photography

"I only work with one client per day, so I'm never rushing you out the door because someone else is on their way. There's nothing worse than feeling a number at the end of a conveyor belt."
David Noles

"My hope is that the environment in my NYC studio allows actors to feel unhurried, free to collaborate, to express themselves, and to challenge themselves to make a headshot with a point of view that's distinctly their own."

Douglas Gorensteiin

"Douglas thrilled to have photographed headshots for talented actors who have gone on to appear on television, Broadway, national commercials and feature films."
Gorn Photo

"Your headshots have to stop Casting Directors in their tracks. They have to be that good – every time – no matter what."

Jeffrey Hornstein

"For years I have been referred by top agents, publicists, managers and word of mouth. Many notable actors have gotten their start at my studio from their headshots."
Joe Henson

"Joe Henson has earned an indisputable reputation as one of the industry's premiere publicity portrait (headshot) photographers."

Jordan Matter Studio


"It's very easy to take a cool photograph. What's difficult is to take a different cool photograph day after day, year after year. To make every actor's headshot stand apart from the pile. That's my intention."
Laura Rose Studio

"What sets me apart is my ability to say something about each person as an individual and really capture 'you.'"

Leslie Hassler Studio

"I try to keep the vibe loose with an emphasis on capturing honest, candid moments almost always with a sense of humor."
Melissa Hamburg Photography

"Her headshot photography encompasses the most desirable combination of elements to produce an honest, quality representation of every subject."

Peter Hurley Photography

"Peter is a New York and Los Angeles based photographer specializing in advertising and commercial work, including portraiture, fashion, beauty, editorial, actor's headshots, events and corporate photography."
Philip Kessler Studio

"My focus is on providing my clients with the best possible headshot that represents their personality and goals as an actor or performer."

Robert Mannis Studio

"Your headshot session is an opportunity for you to show your acting range and your emotional availablity. Working together to create different characters and emotions brings a depth and realness behind your eyes."
Shane Maritch

"Are your pictures clickable? With casting director, and agents receiving thousands of submission a day the competition is intense. Make sure you have engaging, honest headshots that capture your acting range and castability."

Taylor Hooper Studio

"The most important thing in a headshot is that it reveals the real you. It has to say something about your unique qualities."
Tess Steinkolk Photography
"Headshots are not just for "identification" anymore. They are intended to be flattering and honestly representational portraits that reflect your best qualities."
Check Out More of Our Resources and How To's
http://www.dailyactor.com/wp-content/uploads/2015/02/Larry-David.jpg
Larry David on Who he Wanted to Star in his Broadway Play 'Fish in the Dark': "Anybody but me"
"It's one of the reasons I didn't like acting. I don't like not being able to interject" – Larry David on acting with a script Who doesn't like Larry David? Well, to be honest, Larry David probably doesn't like Larry David. In fact, David didn't even want to cast himself in the lead of […]
http://www.dailyactor.com/2015/02/larry-david-on-who-he-wanted-to-star-broadway-play-fish-in-the-dark/
http://www.dailyactor.com/wp-content/uploads/2015/02/Helen-Mirren-The-Queen.jpg
Helen Mirren on Winning an Oscar: "It's an indescribable moment"
"It's hard to say, because you don't know what would have happened if you hadn't won" - Helen Mirren When Asked If Winning an Oscar Changed Her Career
http://www.dailyactor.com/2015/02/helen-mirren-on-winning-an-oscar/
http://www.dailyactor.com/wp-content/uploads/2015/02/anna-chlumsky-james-earl-jones.jpg
Anna Chlumsky on Her Broadway Debut: "For me, it was an opportunity to go in the direction that I hadn't played in a while"
"I think my personality lends itself to ensembles" - Anna Chlumsky
http://www.dailyactor.com/2015/02/anna-chlumsky-broadway-debut-ensemble/
http://www.dailyactor.com/wp-content/uploads/2015/02/joanne-froggatt-downton-abbey.jpg
'Downton Abbey' Star Joanne Froggatt on Creating Her Own Backstory and How She's "Not a Big-Budget Hollywood Type"
"They want the model type, classically beautiful, and I'm not" - Joanne Froggatt on Working in Hollywood
http://www.dailyactor.com/2015/02/downton-abbey-star-joanne-froggatt-character-backstory-hollywood/
http://www.dailyactor.com/wp-content/uploads/2015/01/al-pacino-the-humbling.jpg
Al Pacino on Acting: "It becomes such a part of your nature you rarely ever think about quitting"
After working infrequently in film over the last decade, Al Pacino appears in several films released in 2015, including The Humbling, an indie drama directed by Barry Levinson.
http://www.dailyactor.com/2015/02/al-pacino-on-acting-it-becomes-such-a-part-of-your-nature/