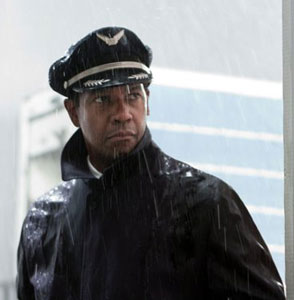 Robert Zemeckis' Flight open this weekend and I'm looking forward to it. I love Zemeckis and glad that he's back in the live action world. Not that his animated films were bad, they just weren't for me. 
Flight stars Denzel Washington, Don Cheadle, John Goodman and Melissa Leo. It has Washington as Whip Whitaker (how great is that name?), a seasoned airline pilot who miraculously crash lands his plane after a mid-air catastrophe, saving nearly every soul on board. After the crash, Whip is hailed as a hero, but as more is learned, more questions than answers arise as to who or what was really at fault and what really happened on that plane?
Check out the clips below. Read more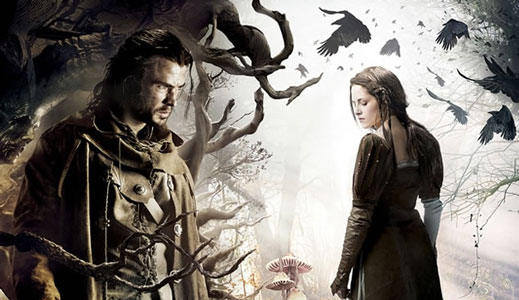 Snow White and the Huntsman opens tomorrow and having seen the film, some of the clips are a bit spoiler-y. So, watch them at your own risk.
Starring Kristen Stewart, Chris Hemsworth and Charlize Theron, the film follows Snow White (duh), who is the only person in the land fairer than the evil queen. The Queen is out to destroy her but what she never imagined is that 'ole Snow has been threatening her reign has been training in the art of war with the huntsman.
Check the clips out below!  Read more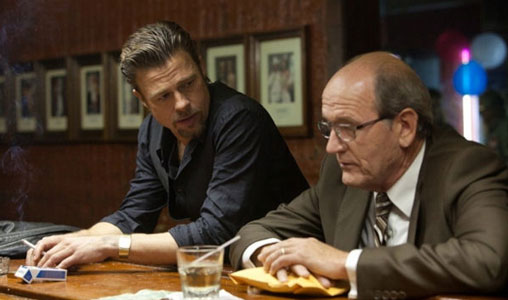 Here is a clip from the new Brad Pitt film, Killing Them Softly, that got some pretty good buzz after premiering at Cannes.
The film, also starring Richard Jenkins and James Gandolfini, is about three dumb guys who think they're smart. They rob a Mob protected card game and  cause the local criminal economy to collapse. Pitt plays the enforcer hired to track the dummies down and restore order.
In this clip, Pitt and Jenkins discuss their preferred killing methods.  Read more
Here are 7 clips from the upcoming film, Snow White & the Huntsman, which opens wide on June 1st.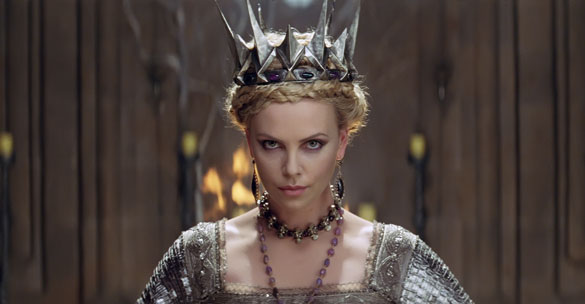 The film stars Charlize Theron, Kristen Stewart, Chris Hemsworth, Bob Hoskins and Ian McShane and as the official synopsis writes, is about Snow White, "the only person in the land fairer than the evil queen, who is out to destroy her. But what the wicked ruler never imagined is that the young woman threatening her reign has been training in the art of war with the huntsman who was dispatched to kill her."
Also, be sure to check out the new interactive trailer for the film.  Read more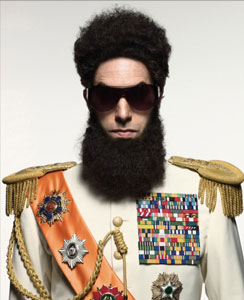 Everything I've seen of Sacha Baron Cohen's new film, The Dictator, has been just blah for me. Semi-amusing at best but with the release of this opening scene, I can at least say that it gave me a couple laughs.
The film opens May 16th.
Check it out below! Read more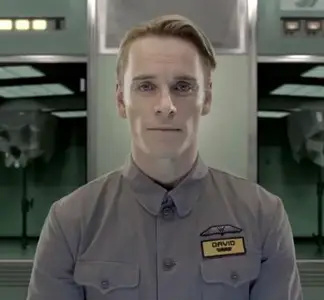 This viral video for Ridley Scott's Prometheus is just outstanding.
Why?
Because of Michael Fassbender.
Watch the video and be mesmerized by his performance. I've watched it twice now and he's just perfect.
In the film, Fassbender plays David an android who "can do almost anything that can be asked of me," he says in the video.
The movie also stars Noomi Rapace, Charlize Theron, Idris Elba, Guy Pearce and Ben Foster.
Read more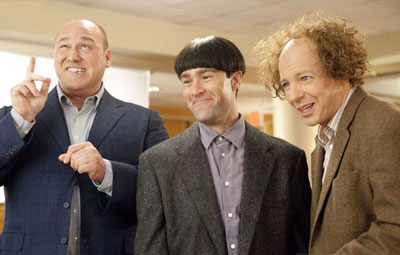 Here are 6 clips for the this weekends new Farrelly Brothers movie, The Three Stooges.
I missed the screening for this because I was in Florida visiting my parents but from what I hear, it's definitely not as bad as it looks.
Starring Sean Hayes, Will Sasso and Chris Diamantopoulos as Larry, Moe and Curly, the story follows the three as they try and save their childhood orphanage.
Check them out below! Read more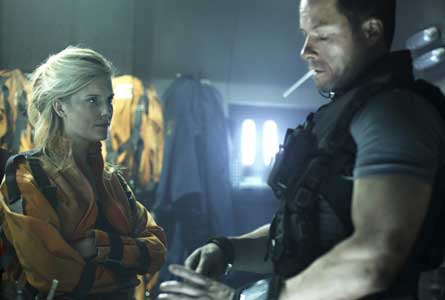 Here's the first 5 minutes of Lockout starring Guy Pearce a falsely convicted ex- government agent whose one chance at gaining freedom lies in the dangerous mission of rescuing the President's daughter (Maggie Grace) from rioting convicts at an outer space maximum security prison.
I saw a couple minutes at WonderCon last month and yeah, it looked goofy but the good kind of goofy. This 5 minutes makes me think that it'll be a fun joy-ride.
Check it out below!
And also, take a look at our interview with Maggie Grace! Read more