What is Peter Ostrum, Charlie from the Classic 'Willy Wonka and the Chocolate Factory', Doing Now?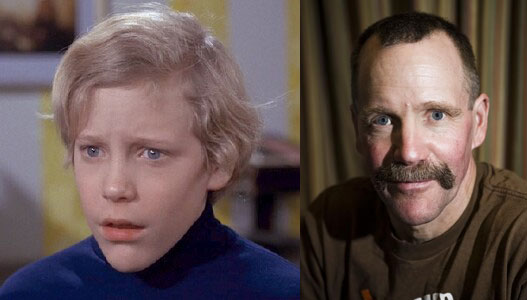 Peter Ostrum knew he better have a back-up plan after starring as Charlie Bucket in Willy Wonka and the Chocolate Factory.  He didn't want to become one of those child actors that end up train-wrecks later in life. 
"I thought I'd better work as hard as I possibly could to get into [graduate] school," he said in an interview with HometownLife.com.  "It was good advice [from an industry insider.]  The Jodie Fosters and Ron Howards are few and far between.  There are a lot of starving actors and it's not because they don't have talent."
Ostrum doesn't think of his acting career as necessarily related to his own talent.  "Getting a part in a film, it's like the perfect storm," he admitted.  "I was in the right place at the right time.  Usually it's out of your control."
After earning his degree from Cornell University, Ostrum became a veterinarian in upstate New York.
"My interest and my expertise is working with dairy cattle, mainly Holsteins, some Jersey," he said.  "I like the animals, yes, but it's the relationships that you build with your clients that are probably the most meaningful.  You become part of their business enterprise and in many cases, a part of their family.  You work with the same client time and time again.  It's a trust you build up between each other that I find pretty satisfying."
Ostrum still remembers his movie career fondly and even attends screenings of the film.
http://www.dailyactor.com/wp-content/uploads/2015/05/Caitriona-Balfe-Outlander.jpg
Outlander's Caitriona Balfe On The Emotional Toll of Filming Violent Scenes
"Having to put yourself in that place is tough. To sit in that emotional space, especially when you're doing it day after day." - Caitriona Balfe
http://www.dailyactor.com/2015/05/outlander-catriona-balfe-emotional-toll-of-filming-violent-scenes/
http://www.dailyactor.com/wp-content/uploads/2015/05/Chrissie-Fit.jpg
Chrissie Fit on How She Landed Her Role in 'Pitch Perfect 2′
"I remember getting the audition and being like, "This might not happen," just because it is such a massive movie." - Chrissie Fit
http://www.dailyactor.com/2015/05/chrissie-fit-on-how-she-landed-her-role-in-pitch-perfect-2/
http://www.dailyactor.com/wp-content/uploads/2015/05/Sam-Elliott.jpg
Sam Elliot on How he "F–ked" Himself Out of a Career as a Lead Actor
The rugged Sam Elliot has most often cast in character actor roles throughout his long career in film, though the 70 year-old Elliot thinks it wasn't always meant to be that way.
http://www.dailyactor.com/2015/05/sam-elliot-on-how-he-f-ked-himself-out-of-a-career-as-a-lead-actor/
http://www.dailyactor.com/wp-content/uploads/2015/05/Anna-Kendrick-Pitch-Perfect-2.jpg
Anna Kendrick Talks Hollywood and its Gender Bias
"As an actress you're perpetually about to be unemployed." - Anna Kendrick
http://www.dailyactor.com/2015/05/anna-kendrick-talks-hollywood-and-its-gender-bias/
http://www.dailyactor.com/wp-content/uploads/2015/05/tom-hardy-mad-max-fury-road.jpg
Tom Hardy on Fame, Acting School, and His 'Mad Respect' for Michael Fassbender
"Do what you love doing, do it well—everything should fit into place." - Tom Hardy
http://www.dailyactor.com/2015/05/tom-hardy-fame-acting-school-michael-fassbender/