What is Peter Ostrum, Charlie from the Classic 'Willy Wonka and the Chocolate Factory', Doing Now?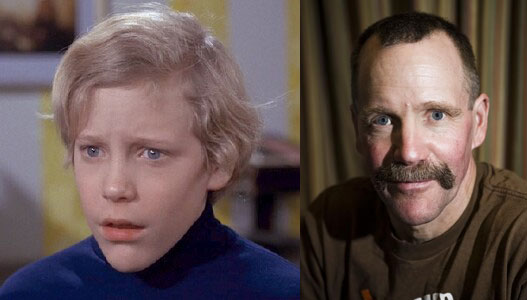 Peter Ostrum knew he better have a back-up plan after starring as Charlie Bucket in Willy Wonka and the Chocolate Factory.  He didn't want to become one of those child actors that end up train-wrecks later in life. 
"I thought I'd better work as hard as I possibly could to get into [graduate] school," he said in an interview with HometownLife.com.  "It was good advice [from an industry insider.]  The Jodie Fosters and Ron Howards are few and far between.  There are a lot of starving actors and it's not because they don't have talent."
Ostrum doesn't think of his acting career as necessarily related to his own talent.  "Getting a part in a film, it's like the perfect storm," he admitted.  "I was in the right place at the right time.  Usually it's out of your control."
After earning his degree from Cornell University, Ostrum became a veterinarian in upstate New York.
"My interest and my expertise is working with dairy cattle, mainly Holsteins, some Jersey," he said.  "I like the animals, yes, but it's the relationships that you build with your clients that are probably the most meaningful.  You become part of their business enterprise and in many cases, a part of their family.  You work with the same client time and time again.  It's a trust you build up between each other that I find pretty satisfying."
Ostrum still remembers his movie career fondly and even attends screenings of the film.
http://www.dailyactor.com/wp-content/uploads/2015/10/Bridge-of-Spies-Tom-Hanks-Mark-Rylance.jpg
Tom Hanks on Working with Steven Spielberg and Mark Rylance in 'Bridge of Spies'
"Steven does this incredible thing when he casts you: He empowers you with the scene." - Tom Hanks on Steven Spielberg
http://www.dailyactor.com/actors-on-acting/tom-hanks-working-steven-spielberg-mark-rylance-bridge-of-spies/
http://www.dailyactor.com/wp-content/uploads/2015/09/Tom-Hardy-Legend.jpg
Tom Hardy on Playing Twins in 'Legend,' Being Seen as a Tough Guy, and Working with Philip Seymour Hoffman
Hardy speaks about why he challenged himself to play twins, what he thinks of his tough guy image, and working with the late Philip Seymour Hoffman, who directed him on stage.
http://www.dailyactor.com/actors-on-acting/tom-hardy-playing-twins-legend/
http://www.dailyactor.com/wp-content/uploads/2015/09/Emily-Blunt-Sicario.jpg
Emily Blunt on Action Movie Roles: "I think it's important to show different layers. Nobody is just tough, nobody is just vulnerable"
Emily Blunt touches upon why she has gotten into roles with an action bent and why she thinks there aren't more action movies with female leads
http://www.dailyactor.com/actors-on-acting/emily-blunt-sicario-acting-layers/
http://www.dailyactor.com/wp-content/uploads/2015/09/Jorja-Fox-CSI.jpg
Jorja Fox on Life After 'CSI': "I've always enjoyed not knowing exactly where the road leads"
"I think you kind of have to embrace the unknown if you're an actor." - Jorja Fox
http://www.dailyactor.com/actors-on-acting/jorja-fox-life-after-csi/
http://www.dailyactor.com/wp-content/uploads/2015/09/John-Turturro-Mia-Madre.jpg
John Turturro on the Life of an Actor: "It's a rough business. I wouldn't want my kids to do it"
"I am usually very well prepared. If you're a surgeon, you've got to know what you're going to take out today." - John Turturro
http://www.dailyactor.com/actors-on-acting/john-turturro-life-of-an-actor/