You Want To Change Your Life? Let's Talk Physics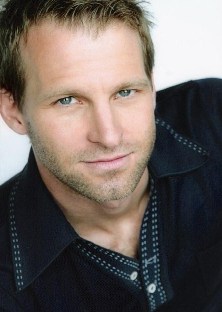 Written by Anthony Meindl
Life is all about choices.
And each of us meets certain junctures in our life where we realize our lives aren't working as efficiently as they could. We don't feel excited. Passionate. Hopeful. Alive.
When we're up against this sometimes uncomfortable realization, what if you shifted your paradigm so that you could see the world from a new perspective?
All it takes is a willingness to see things differently.
For example, perhaps you never really thought about the causality of things in life. What makes things happen? What makes someone book a job while you constantly get passed over? What makes someone land a perfect girlfriend while you continue to stay single? Why does everything happen to him, but not to me?
Well, let's talk science.
Atoms are the basic building block of everything in the universe. And atoms are made up of 99.9% empty space.
If our bodies (and everything else in the universe) are made up entirely of atoms (which they are!) then you and I and our friends and lovers and moms and dads are all 99.9% space.
Space is immeasurable. It's infinite. It's expansive.
Scientifically then, you are infinite.
We have a hard time connecting to that truth because we're stuck on the physical form of matter. We look at ourselves and see things we don't like. We're too fat or too old or don't look like Heidi Klum.
We look at our world and see things that aren't happening for us. We see the lack of money or no boyfriend or a career that seems to be stalled or the inability to catch a break.
If you continue to view your life only from the materialistic viewpoint (that of matter) it's very difficult to create change. Because from a quantum perspective, the level of transformation we're looking for doesn't occur in the material world. It occurs at the quantum level.
So part of shifting our paradigms to create new experiences in our lives, requires that we make changes at the quantum level.
Sounds hard?
It's not. Where electrons come together to convert possibility waves into particles is where you want to introduce the dreams you have for your life. That's just fancy schmancy talk for doing visualizations that correspond with what it will feel like when you achieve the things you desire.
Happiness. Bliss. Excitement. Love. Fulfillment. Joy. Passion.
That's what it feels like to live the things you've been visioning for yourself.
You have to stay with the feeling. The feeling portion is part of what creates causality at the quantum level.
I'll show you how to do this more in the upcoming weeks.
In the meantime, what do you have to lose in looking at your life from a new perspective?
Nothing. Except maybe letting go of all the things that seem to hold you back. And that doesn't seem like a loss to me at all.

Anthony Meindl is an award-winning writer, producer, director and actor whose first feature screenplay, THE WONDER GIRLS, was the Grand Prize Winning Feature Screenplay in the Slamdance Film Festival Screenplay Competition in 2007. Prior to this accomplishment, Meindl was responsible for the production of an array of award-winning projects. His background in acting, training, and performance has afforded him the opportunity to create what has become a thriving artist community in Los Angeles.
Check out Anthony's book, At Left Brain, Right Turn
Latest Videos
http://www.dailyactor.com/wp-content/uploads/2014/04/director-david-gordon-greene-nar.jpg
Director David Gordon Green Narrates a Scene From 'Joe'
Director David Gordon Green narrates a sequence from his new film, Joe, featuring Nicolas Cage and Tye Sheridan. In the video, he mentions his reasons why he likes to hire non-traditional actors. He likes people who have real skill-sets and not actors who have the skills on their resume. He also talked about this in […]
http://www.dailyactor.com/2014/04/director-david-gordon-green-narrates-a-scene-from-joe/
http://www.dailyactor.com/wp-content/uploads/2014/04/david-gordon-green-joe.jpg
Director David Gordon Green: "I find actors in unusual places"
I keep missing screenings of director David Gordon Greene's new film, Joe. I hear it's really good so I'm looking forward to catching it at some point. Joe stars Nicholas Cage as ex-con Joe Ransom, who isn't the greatest of role models until he meets a 15-year-old boy (Mud's Tye Sheridan). In this featurette, Green […]
http://www.dailyactor.com/2014/04/director-david-gordon-green-i-find-actors-in-unusual-places/
http://www.dailyactor.com/wp-content/uploads/2014/04/judy-greer-i-dont-know-why-you-know-me-from.jpg
Please Don't Say These Things To Judy Greer (video)
Judy Greer - who we love here at Daily Actor – has a new book called, I Don't Know What You Know Me From (Confessions of a Co-Star), a series of essays about her life as an actress, friend and someone who everyone thinks they might know. Here's a blurb about the book: "Want to […]
http://www.dailyactor.com/2014/04/please-dont-say-these-things-to-judy-greer-video/
http://www.dailyactor.com/wp-content/uploads/2014/04/Captain-America-SamuelNick-Fury.jpg
How Samuel L. Jackson Learns His Lines for the Marvel Movies (video)
Samuel L. Jackson stopped by Good Morning America earlier this week to talk about Captain America: The Winter Soldier – which is terrific, by the way – and he told Robin Roberts that for the first Cap film, he had trouble learning his lines. "I sat at home and I did all my studying, and […]
http://www.dailyactor.com/2014/04/how-samuel-l-jackson-learns-his-lines-for-the-marvel-movies-video/
http://www.dailyactor.com/wp-content/uploads/2014/04/andy-karl-margot-seibert-rocky.jpg
Andy Karl and Margo Seibert Talk 'Rocky: The Musical' on 'Today'
Andy Karl and Margo Seibert, the stars of Rocky: The Musical, talked to Today's Matt Lauer about the new Broadway musical. Karl talks about the final fight and taking on the iconic role. This is Seibert's Broadway debut and she's asked about her callbacks (9 in all!) and more. Check it out!
http://www.dailyactor.com/2014/04/andy-karl-and-margo-seibert-talk-rocky-the-musical-on-today/