How To Book The Job? It Starts Before You Enter The Room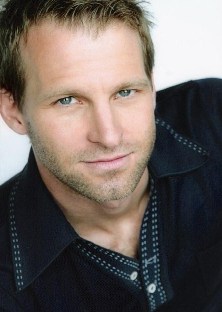 Written by Anthony Meindl
Check out Anthony's new – and free! – iPhone app:
Need a pre-audition pump-up? On-set refresher? Invigoration to your morning commute? Inspiration from Anywhere, Anytime – Quotes from Empowering Artists, Motivational Tweets, Homework Exercises, Spiritual Insights, Meditations and Kick-Ass Pick-Me-Ups. Click here!
One of my favorite sayings is, "Fake it until you make it" and in so doing one day you'll wake up realizing you've become it.
Now, there's more science to prove that that is exactly what happens. Social psychologist from Harvard, Amy Cuddy, has researched how our bodies change our minds and our minds can change our behavior. And when this happens, we are not only perceived differently in the world, but also chemically we can change ourselves.
Her work involves body language and body posturing and she focuses on what are called "high power poses" and a "low power poses."
In her studies with people who were interviewed for job opportunities, the people who had assumed high power poses were the ones chosen over and over again for the job.
Ms. Cuddy said that, "The people who scored highest were people who were bringing their true selves to the job interview."
It wasn't because of the content of the speech, or its structure, or how well the speech was even presented. It was all based on presence – and with that came the characteristics of confidence, passion, authenticity, enthusiastic, being comfortable and captivating.
What this research showed was that in assuming a high power pose for just two minutes before the job interview, the body would generate hormonal changes that corresponded with feeling empowered, comfortable, and less stress reactive.
And what that further revealed was that not only did people respond to the person differently (and more positively) but the person himself – through the body's releasing of hormones – experienced higher states of presence and ability.
So even when you're not feeling confident and enthused, you can fake your way in your body and eventually, your body will take you to where you want to go. Literally and figuratively.
So fake it until you make it. Because pretending never felt so good.
Anthony Meindl is an award-winning writer, producer, director and actor whose first feature screenplay, THE WONDER GIRLS, was the Grand Prize Winning Feature Screenplay in the Slamdance Film Festival Screenplay Competition in 2007. Prior to this accomplishment, Meindl was responsible for the production of an array of award-winning projects. His background in acting, training, and performance has afforded him the opportunity to create what has become a thriving artist community in Los Angeles.
Check out Anthony's book, At Left Brain, Right Turn
Latest Videos
http://www.dailyactor.com/wp-content/uploads/2014/07/sir-ben-kingsley-talks-about-the.jpg
Sir Ben Kingsley Talks about the Unique Way He Voiced His Character in the Animated Film, 'The Boxtrolls' (video)
I could listen to Sir Ben Kingsley talk about acting and.. well, I could listen to him talk about anything. He's starring in the new Laika stop-motion animated film, The Boxtrolls, and he and some of the cast (along with the director) joined in on a Comic-Con panel about the film. The Boxtrolls is about [...]
http://www.dailyactor.com/2014/07/sir-ben-kingsley-the-boxtrolls-comic-con/
http://www.dailyactor.com/wp-content/uploads/2014/07/bill-hader.jpg
Bill Hader: "I kind of fell into acting" (video)
Bill Hader, starring in the soon to be released The Skeleton Twins, talks about the film and how he fell into acting and then got "crazy lucky" in this quick video from USA Today.
http://www.dailyactor.com/2014/07/bill-hader-fell-into-acting-video/
http://www.dailyactor.com/wp-content/uploads/2014/07/director-john-carney-narrates-a.jpg
Director John Carney Narrates a Scene from 'Begin Again' Starring Kiera Knightley and Mark Ruffalo
Director John Carney (Once) narrates a scene from his new film, Begin Again. Starring Keira Knightley and Mark Ruffalo, the scene shows the first time the two characters meet. I haven't seen it yet but I've heard it's great.
http://www.dailyactor.com/2014/07/begin-again-scene-director-john-carney-keira-knightley-mark-ruffalo/
http://www.dailyactor.com/wp-content/uploads/2014/07/holler-if-you-hear-me-gma.jpg
Watch the Cast of Broadway's 'Holler If You Hear Me' Perform 'California Love' on GMA
The cast of Broadway's newest musical, Holler If You Hear Me with music from Tupac Shakur, performed on Good Morning America this morning. Singing 'California Love', the cast (including the teriffic Christopher Jackson – read our interview here), show why they're the most energetic and inspiring group of actors on Broadway. Holler If Ya Hear [...]
http://www.dailyactor.com/2014/07/watch-cast-broadways-holler-hear-perform-california-love-gma/
http://www.dailyactor.com/wp-content/uploads/2014/07/behind-the-scenes-of-dawn-of-the.jpg
Behind the Scenes of 'Dawn of the Planet of the Apes' with Performance Capture Actor Terry Notary
Actor Terry Notary is 1 of 5 actors playing the apes in the new Dawn of the Planet of the Apes. "When you see armies of apes," he says, that's "five of us." Check out the video where you can watch his performance capture work.
http://www.dailyactor.com/2014/07/dawn-planet-apes-performance-capture-actor-terry-notary/