Virtual Auditions: The Waiting Game is Over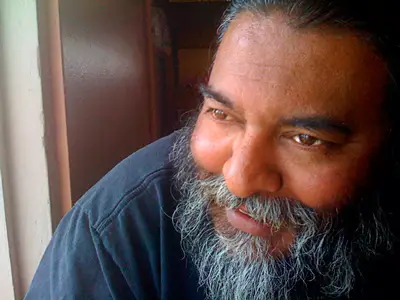 By Ajay Jhaveri
I'm not in the acting business, yet I see more actors than anybody else in the business via Argentum Photo.  This gives me insight into what actors are talking about and the word on the street and the biggest change we're seeing in the business right now is virtual auditions.
Castings are online.  We are seeing people submitting themselves for virtual casting, even though they were not asked to audition for a role. They find out about the project and see they are good for the role, they download the sides from their Showfax account, they come to Argentum's Casting Suite and they take the audition and they have their agent or manager or themselves send it directly to the casting director who is casting the project.  They were never asked to audition for the project, but they are getting their stuff out there on their own. 
Acting is pro-active, not pro-passive!
The word on the street is casting will look.  Casting has staff, two or three assistants.  They want to find the best talent for the role. And so being limited to six agencies sending them their people, they are not opposed to getting six hundred people submitting for a role and they can very quickly have assistants go through it and look at… save this, delete this, save this, throw this away… and in effect the actor got in the room and got their face in-front of casting.
Virtual casting is going to be huge.  You can audition for a role anywhere. 
Start finding out who is casting what roles, start getting the sides, start taping your audition and send it to casting.  If you have an agent or manager tell them to send it to the casting director.  Do not wait anymore to be sent.  There's tons and tons of auditions going on that you can be sending stuff on, on your own.  Get your face out there.
Traditionally actors have always waited for their agents to tell them where to go for their audition.  The waiting game is over.
ABOUT ARGENTUM
Since 1987, Argentum Photo has been the leader in providing headshot printing and promotional services for actors in the entertainment industry. At the core of Ajay Jhaveri's company is an authentic love for their actor clients and the entertainment industry, plus a dedicated desire to stay ahead of the curve. Expert printing and great customer service have helped grow Argentum into the leading headshot lab in North America. For more information, visit http://argentum.com.
Latest Videos
http://www.dailyactor.com/wp-content/uploads/2014/08/bryan-cranston-emmy-award-speech.jpg
Watch: Bryan Cranston's Emmy Award Speech: "I love to act. It is a passion of mine and I will do it until my last breath."
The Emmy Awards weren't the most exciting awards show this year but with Bryan Cranston winning for Outstanding Actor in a Drama for Breaking Bad, we at least got to hear one heck of a fantastic acceptance speech. "I was a kid who always looked for the shortcut," he said. "I did happen to stumble […]
http://www.dailyactor.com/2014/08/watch-bryan-cranston-and-aaron-pauls-emmy-award-speeches/
http://www.dailyactor.com/wp-content/uploads/2014/08/audition-tapes-gerard-butler-aud.jpg
Audition Tapes: Gerard Butler Auditions for 'Dracula 2000′
Check out Gerard Butler auditioning for the role of Dracula in the movie, Dracula 2000. The film, about a group of thieves who break into a chamber expecting to find paintings, but instead find Dracula himself, also starred Christopher Plummer, Jonny Lee Miller and Nathan Fillion. Bulter has some sweet rock star hair, huh?
http://www.dailyactor.com/2014/08/audition-tapes-gerard-butler-dracula-2000/
http://www.dailyactor.com/wp-content/uploads/2014/08/interview-matt-dillon-and-carla.jpg
Interview: Matt Dillon and Carla Gugino Talk 'Wayward Pines'
FOX has a new limited-series that's got a terrific cast and interesting premise. It's called Wayward Pines and stars Matt Dillon, Carla Gugino, Melissa Leo, Toby Jones, Terrance Howard, Juliette Lewis, Tim Griffin and Shannyn Sossamon. The show, whose pilot was directed by M. Night Shyamalan, is about a Secret Service agent (Dillon) goes to […]
http://www.dailyactor.com/2014/08/interview-matt-dillon-carla-gugino-wayward-pines-comic-con/
http://www.dailyactor.com/wp-content/uploads/2014/08/interview-wayward-pines-stars-ti.jpg
Interview: 'Wayward Pines' Stars Tim Griffin and Shannyn Sossamon on the Show, Their Characters and More!
Griffin and Sossamonwere at Comic-Con where they sat in on some roundtable interviews to talk about the show.
http://www.dailyactor.com/2014/08/interview-wayward-pines-stars-tim-griffin-shannyn-sossamon-comic-con/
http://www.dailyactor.com/wp-content/uploads/2014/08/interview-m-night-shyamalan-talk.jpg
Interview: M. Night Shyamalan Talks 'Wayward Pines' and Why He Expanded a Young Actors Role on the Show
I talked to Shyamalan at Comic-Con in a roundtable interview where he talked about the cast, what he learned from working in TV and how young actor Charlie Tahan started out with a small part but as the story grew, so did his role.
http://www.dailyactor.com/2014/08/interview-m-night-shyamalan-wayward-pines-comic-con/