Virtual Auditions: The Waiting Game is Over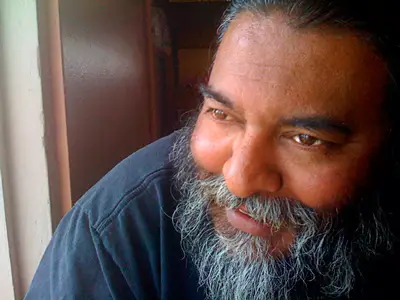 By Ajay Jhaveri
I'm not in the acting business, yet I see more actors than anybody else in the business via Argentum Photo.  This gives me insight into what actors are talking about and the word on the street and the biggest change we're seeing in the business right now is virtual auditions.
Castings are online.  We are seeing people submitting themselves for virtual casting, even though they were not asked to audition for a role. They find out about the project and see they are good for the role, they download the sides from their Showfax account, they come to Argentum's Casting Suite and they take the audition and they have their agent or manager or themselves send it directly to the casting director who is casting the project.  They were never asked to audition for the project, but they are getting their stuff out there on their own. 
Acting is pro-active, not pro-passive!
The word on the street is casting will look.  Casting has staff, two or three assistants.  They want to find the best talent for the role. And so being limited to six agencies sending them their people, they are not opposed to getting six hundred people submitting for a role and they can very quickly have assistants go through it and look at… save this, delete this, save this, throw this away… and in effect the actor got in the room and got their face in-front of casting.
Virtual casting is going to be huge.  You can audition for a role anywhere. 
Start finding out who is casting what roles, start getting the sides, start taping your audition and send it to casting.  If you have an agent or manager tell them to send it to the casting director.  Do not wait anymore to be sent.  There's tons and tons of auditions going on that you can be sending stuff on, on your own.  Get your face out there.
Traditionally actors have always waited for their agents to tell them where to go for their audition.  The waiting game is over.
ABOUT ARGENTUM
Since 1987, Argentum Photo has been the leader in providing headshot printing and promotional services for actors in the entertainment industry. At the core of Ajay Jhaveri's company is an authentic love for their actor clients and the entertainment industry, plus a dedicated desire to stay ahead of the curve. Expert printing and great customer service have helped grow Argentum into the leading headshot lab in North America. For more information, visit http://argentum.com.
http://www.dailyactor.com/wp-content/uploads/2016/08/imperium_daniele_radcliffe.jpg
Daniel Radcliffe on Playing a Neo-Nazi in 'Imperium': "It's still just horrible to say some of this stuff"
Radcliffe reveals how he played such a layered character and what it felt like to say his character's hate-filled dialogue.
http://www.dailyactor.com/actors-on-acting/daniel-radcliffe-playing-a-neo-nazi-imperium/
http://www.dailyactor.com/wp-content/uploads/2016/08/John-Cho-Star-Trek-Beyond.jpg
How John Cho Took A Stand for Diversity Early in His Career
"When one does speak one's mind, one might be surprised at how receptive people are." - Actor John Cho
http://www.dailyactor.com/actors-on-acting/john-cho-took-a-stand-for-diversity/
http://www.dailyactor.com/wp-content/uploads/2016/08/simon-helberg-florence-foster-jenkins.jpg
Simon Helberg on His 'Florence Foster Jenkins' Role: "I'm an actor and I want to stretch different muscles"
Helberg spoke about portraying his character in the film and whether or not he feels typecast by his Big Bang Theory role.
http://www.dailyactor.com/actors-on-acting/simon-helberg-florence-foster-jenkins-role/
http://www.dailyactor.com/wp-content/uploads/2016/08/Will-Chase-Something-Rotten.jpg
The Role That Got Away: Will Chase on Returning to 'Something Rotten!'
"I know that I am a poor man's fill-in-the-blank. And I know that there are poor man's Will Chases out there. That's just the nature of the business" - Will Chase
http://www.dailyactor.com/actors-on-acting/will-chase-something-rotten-role-that-got-away/
http://www.dailyactor.com/wp-content/uploads/2016/08/Julia-Stiles-Jason-Bourne.jpg
Julia Stiles on the Jason Bourne Series and Growing as an Actress: "There's always room for improvement"
"I like a director that encourages me to be playful. I don't really like being restricted or controlled by a director." - Julia Stiles
http://www.dailyactor.com/actors-on-acting/julia-stiles-growing-as-an-actress/