Why I Said "No" To A Certain Audition and Why I Think You Should Too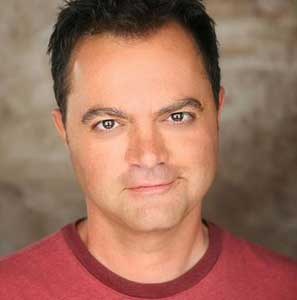 Last week, my agent (who I love) sent me an email for an upcoming audition. Like you, I love getting those C-Mail notifications and immediately opened it.
It was for a film that's to be shot under the SAG-AFTRA New Media Ultra-Low Budget rules. Which means no pay. I have my own thoughts about actors not getting paid for their work but regardless of my feelings on that, I was still going to audition. The more you audition, the better you'll be.
I read a bit further.
This is going to be the "FIRST EVER live-streamed, crowd-sourced feature film!," it said.
What the hell does that mean? I continued to read:
We are LIVE STREAMING our entire production process, INCLUDING THE CASTING SESSIONS FOR PRODUCERS AND DIRECTOR (NOT THE PREREAD SESSIONS). This is the FIRST EVER live behind the scenes, sponsor supported project. In just the first 4 hours of streaming, the project had roughly 150,000 live views, is a featured stream on Stickam.com and has been #1 on the site's Social channel weekly.

Actors who audition (and who book roles) will be part of this live concept, so we are looking for people who want to be on the cutting edge of new media and are comfortable in front of a live audience. We want to stress that we have no intentions to exploit anyone. This is a legitimately serious casting call for a REAL feature film. The audience will be giving feedback, but our director and producers will be filtering that feedback and I will be controlling the casting session.
So, if I'm to understand correctly, I go in to audition. That audition is then broadcast all over the internet for any schmoe to watch, comment on and critique?
Thank you, no.
Auditioning can be stressful enough. I don't care who you are or who you're reading for. It's stressful. You put time and energy into the audition. You want to do your best and most likely, you will. Sure, you'll have good days and bad, but hopefully for most of us out there the good will always outweigh the bad. But once that Casting Director invites you into the room, your heart will start beating a bit faster.
We understand that. So do Casting Directors, Producers, Directors, Agents and anyone else involved in this business.
Will Larry from Bakersfield understand that?
Do I want Larry from Bakersfield giving feedback on that audition? Why would I want to subject myself to Larry from Bakersfield's feedback? And who is he to say whether I am good enough to get a part too?
Does Larry want me to go into his place of work and critique him? Probably not. I'm sorry, they're calling it 'feedback.' But for some reason, with actors, this is deemed 'ok."
Who the hell is Larry from Bakersfield anyway?
I want professionals giving feedback on my work. I've studied far too long and spent a lot of time and money on my career and I'm not about to have my work crowd-sourced. I'm not about to have someone who's favorite shows are NCIS, Two Broke Girls or Toddlers & Tiaras tell me whether I'm a good or bad actor.
And you shouldn't either. Especially for unpaid work.
I'm cool with live-streaming auditions, don't get me wrong. They do that for commercial casting all the time. I once had an audition and the director was watching me from a couch in New Zealand.
But no way in hell do I want my audition put online and crowd-sourced. No way in hell.
And they also write that it's sponsored. So, as I audition and my face is on their live-stream site they are getting paid?
Look, I'm all for people wanting to fund their dream project and I'm all for creative ways for that to happen. But this isn't they way.
No thank you.  
Latest Videos
http://www.dailyactor.com/wp-content/uploads/2014/09/audtion-tapes-robin-wright-and-h.jpg
Audition Tapes: Robin Wright and Haley Joel Osment Audition with Tom Hanks for 'Forrest Gump'
Check out Robin Wright auditioning for the role of Jenny from Forest Gump opposite Tom Hanks. Interestingly enough, Hanks doesn't quite have Gump's southern drawl down just yet while the other actors audition with him. In fact, Hanks would base Gump's voice on the voice of Michael Conner Humphreys, who played the young Forrest and […]
http://www.dailyactor.com/2014/09/audtion-tapes-robin-wright-haley-joel-osment-tom-hanks-forrest-gump/
http://www.dailyactor.com/wp-content/uploads/2014/08/bryan-cranston-emmy-award-speech.jpg
Watch: Bryan Cranston's Emmy Award Speech: "I love to act. It is a passion of mine and I will do it until my last breath."
The Emmy Awards weren't the most exciting awards show this year but with Bryan Cranston winning for Outstanding Actor in a Drama for Breaking Bad, we at least got to hear one heck of a fantastic acceptance speech. "I was a kid who always looked for the shortcut," he said. "I did happen to stumble […]
http://www.dailyactor.com/2014/08/watch-bryan-cranston-and-aaron-pauls-emmy-award-speeches/
http://www.dailyactor.com/wp-content/uploads/2014/08/audition-tapes-gerard-butler-aud.jpg
Audition Tapes: Gerard Butler Auditions for 'Dracula 2000′
Check out Gerard Butler auditioning for the role of Dracula in the movie, Dracula 2000. The film, about a group of thieves who break into a chamber expecting to find paintings, but instead find Dracula himself, also starred Christopher Plummer, Jonny Lee Miller and Nathan Fillion. Bulter has some sweet rock star hair, huh?
http://www.dailyactor.com/2014/08/audition-tapes-gerard-butler-dracula-2000/
http://www.dailyactor.com/wp-content/uploads/2014/08/interview-matt-dillon-and-carla.jpg
Interview: Matt Dillon and Carla Gugino Talk 'Wayward Pines'
FOX has a new limited-series that's got a terrific cast and interesting premise. It's called Wayward Pines and stars Matt Dillon, Carla Gugino, Melissa Leo, Toby Jones, Terrance Howard, Juliette Lewis, Tim Griffin and Shannyn Sossamon. The show, whose pilot was directed by M. Night Shyamalan, is about a Secret Service agent (Dillon) goes to […]
http://www.dailyactor.com/2014/08/interview-matt-dillon-carla-gugino-wayward-pines-comic-con/
http://www.dailyactor.com/wp-content/uploads/2014/08/interview-wayward-pines-stars-ti.jpg
Interview: 'Wayward Pines' Stars Tim Griffin and Shannyn Sossamon on the Show, Their Characters and More!
Griffin and Sossamonwere at Comic-Con where they sat in on some roundtable interviews to talk about the show.
http://www.dailyactor.com/2014/08/interview-wayward-pines-stars-tim-griffin-shannyn-sossamon-comic-con/