Actress Sues Internet Movie Database for Revealing Her True Age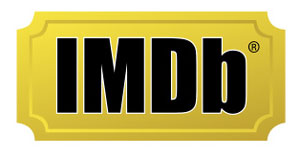 Huh.  I guess you really can look up anything on the Internet, including the age of someone who specifically doesn't want their age to be discovered.
An unnamed actress is suing Amazon, the owner of the second most popular movie website on the web (after Daily Actor, of course… right?) the Internet Movie Database for $1 million. 
Why?  Her true age is listed on the website.  And as any actress will tell you, ageism is definitely an issue in Hollywood.  Face it: can you name ten actresses who work regularly (and by regularly I mean "more than one movie per year") that are over the age of 45?  How about 50?  60?  It seems that male actors get a bit of a leeway — heck, I have no qualms about seeing Sylvester Stallone and Arnold Schwarzenegger in action roles even though both of them are over sixty.  I can't say I'd be as interested in seeing a sixty year old woman in something similar (although Helen Mirren was awesome in Red).  We've seen actors play leading roles well into their seventies — for actresses, well, that's simply not an as common opportunity.   According to The Hollywood Reporter, "The woman, who is said to be of Asian descent, says in the complaint filed in federal court in Seattle that she signed up for the pro version of Internet Movie Database in 2008. Soon thereafter, she noticed that the legal date of her birth was listed on her public profile. The plaintiff believes that the site was able to obtain her information because in signing up to IMDb Pro, she was required to give detailed personal and credit card information." 
The complaint filled in court goes on to state, "If one is perceived to be 'over-the-hill,' i.e. approaching 40, it is nearly impossible for an up-and-coming actress, such as the Plaintiff, to get work as she is thought to have less of an 'upside' therefore casting directors, producers, directors, agents/managers, etc. do not give her the same opportunities, regardless of her appearance and talent."  She claims to have asked the website to remove her age numerous times, but her request has not been fulfilled. 
There's definitely two sides to this argument; after all, age-shaving is a tried-and-true practice in the acting industry.  Then again, shaving off a few years won't really help you if you don't actually look that age (I mean, how many actors in their late twenties are playing teenagers on weekly teen dramas?), and talent always rises to the top regardless of age.  Then again, do you consider your birth year "private information"? 
Let us know what you think, readers!  What are your thoughts on the lawsuit?
Latest Videos
http://www.dailyactor.com/wp-content/uploads/2014/08/audition-tapes-gerard-butler-aud.jpg
Audition Tapes: Gerard Butler Auditions for 'Dracula 2000′
Check out Gerard Butler auditioning for the role of Dracula in the movie, Dracula 2000. The film, about a group of thieves who break into a chamber expecting to find paintings, but instead find Dracula himself, also starred Christopher Plummer, Jonny Lee Miller and Nathan Fillion. Bulter has some sweet rock star hair, huh?
http://www.dailyactor.com/2014/08/audition-tapes-gerard-butler-dracula-2000/
http://www.dailyactor.com/wp-content/uploads/2014/08/interview-matt-dillon-and-carla.jpg
Interview: Matt Dillon and Carla Gugino Talk 'Wayward Pines'
FOX has a new limited-series that's got a terrific cast and interesting premise. It's called Wayward Pines and stars Matt Dillon, Carla Gugino, Melissa Leo, Toby Jones, Terrance Howard, Juliette Lewis, Tim Griffin and Shannyn Sossamon. The show, whose pilot was directed by M. Night Shyamalan, is about a Secret Service agent (Dillon) goes to […]
http://www.dailyactor.com/2014/08/interview-matt-dillon-carla-gugino-wayward-pines-comic-con/
http://www.dailyactor.com/wp-content/uploads/2014/08/interview-wayward-pines-stars-ti.jpg
Interview: 'Wayward Pines' Stars Tim Griffin and Shannyn Sossamon on the Show, Their Characters and More!
Griffin and Sossamonwere at Comic-Con where they sat in on some roundtable interviews to talk about the show.
http://www.dailyactor.com/2014/08/interview-wayward-pines-stars-tim-griffin-shannyn-sossamon-comic-con/
http://www.dailyactor.com/wp-content/uploads/2014/08/interview-m-night-shyamalan-talk.jpg
Interview: M. Night Shyamalan Talks 'Wayward Pines' and Why He Expanded a Young Actors Role on the Show
I talked to Shyamalan at Comic-Con in a roundtable interview where he talked about the cast, what he learned from working in TV and how young actor Charlie Tahan started out with a small part but as the story grew, so did his role.
http://www.dailyactor.com/2014/08/interview-m-night-shyamalan-wayward-pines-comic-con/
http://www.dailyactor.com/wp-content/uploads/2014/08/interview-wayward-pines-producer.jpg
Interview: 'Wayward Pines' Producers and Writer Talk Casting and the 10-Episode Format
FOX's upcoming limited series Wayward Pines looks very cool. The show is supposed to be very Twin Peaks-ish in tone which, just hearing that, definitely sparks my interest. The pilot was directed by M. Night Shyamalan and stars Matt Dillon, Carla Gugino, Melissa Leo, Toby Jones, Terrance Howard and Juliette Lewis and is about a […]
http://www.dailyactor.com/2014/08/interview-wayward-pines-creators-comic-con/