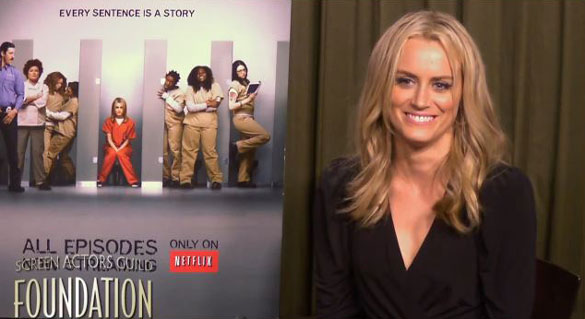 The SAG Foundation talked with Taylor Schilling, star of the fantastic (and addictive) Netflix series, Orange is the New Black.
Interviewed by Variety's Jenelle Riley, Schilling talks about how she got the part of Piper, working on the show, her career, being directed by Jodie Foster and tons more. It's a little over a half hour long and I enjoyed every bit of it.
Best quote: On auditions and getting roles she says, "The things that feel the most right are the easiest." 
Check it out below!