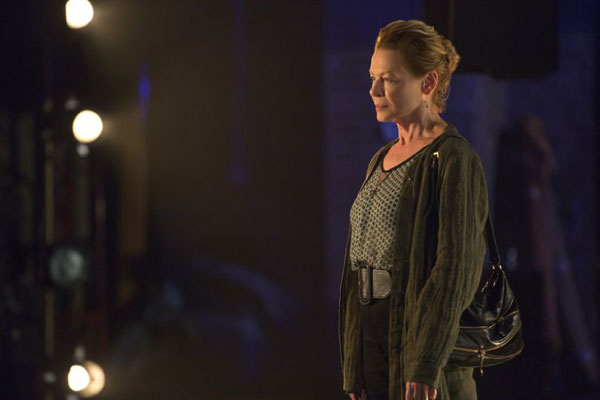 Whether it's because of the lack of acting roles for older actresses or if it's because the shine eventually wears off on many Oscar winners, there are many once-acclaimed actresses who struggle to find meaningful work when they are middle aged and older. According to two-time Oscar winner Dianne Wiest, her lack of work in recent years has left her with a major financial burden.
Wiest — whom Woody Allen directed to two Best Supporting Actress Oscars for Hannah and Her Sisters and Bullets Over Broadway –– recently told the New York Times that she has to move soon from her New York apartment because she is unable to find work that will pay her enough to pay her rent. Wiest is currently starring in the off-Broadway play Rasheeda Speaking at the 191-seat Romulus Linney Courtyard Theatre and is directed by Cynthia Nixon and has a small role in The Humbling, a new indie film starring Al Pacino, but the 66 year-old actress says it's been difficult for her to find work in recent years. She told the Times that in recent years she has only been asked to play "a nice mom and that's it. That's all that ever came, except in theater."
However, she admits that she hasn't chased after roles as much as she should have. She reveals that when it comes to landing parts, "I think that if it's meant to happen, it will happen. Which is I guess a real sign of stupidity."
Last year Wiest acted in two films, Five Nights in Maine and Sisters, which will both be released in 2015.