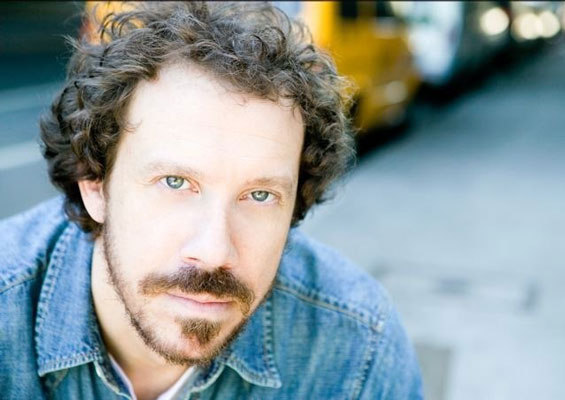 Written by Marcus Giamatti
After 30 years as a working actor, in all facets of the business, the one concept I've retained, or rather the one lesson I've had to constantly remind myself of, and still do to this day, is this: The only thing you have any control over in this crazy industry is getting better at your craft.
All the other stuff, casting directors, agents, managers, "what I think they see me doing", "what I should do to get noticed", etc. is all beyond your control. And in my opinion the portal to any form of control, is through your work. And the key to success in your work lies is in how you prepare.
How you leap off and approach a text, sides or a script. And your leaping off point should always begin and end with specifics. Specifics are based on what a character needs and who that character is. Where he or she comes from. Their personal history and why they want what they want, and what's at stake, and what will happen if they get what they want–or not. Specifics are having a clear objective when you come into a scene and a clear action, meaning HOW you are going to make the other person feel according to what your character needs and why. This is called intention.
And then after you've locked in all of these specifics –you make choices. Active choices, intended to affect the other character. Informed choices. And choices must be made–be they good, bad, right or wrong. You must make decisions as an actor. This is particularly important in your approach to auditions. Because in the quest to be a working actor, this task, this unique task, is your job. So it's important to be fully prepared before you walk in to that room.
Know who your character is, what they want and why. How they are going to get what they want, and what the given circumstances are. Every time you pick up sides or a script start by putting these thoughts into practice, and begin the process of changing the way you look at material. This is true for Shakespeare, Chekhov or CSI: Miami.
Now, I believe if you root yourself in these fundamentals, and build the foundation with this guide post for specifics, you will also find that other anxieties vanish. All the head chatter that can knock you out of the box and put you at a disadvantage before you even walk in to a casting session will subside. In other words, focus on the work. Make this your bible. Don't worry about what you think, "they want to see". Trust your instincts. Honor your unique vitality and play the scene.
Specifics also mean breaking the surface. Existing and being. Talking and listening, from your character's unique point of view. Not showing the listener or the audience how you feel. Not playing behavior. But anchoring the need and the stakes of the situation in real intention, thus telling the character's story. Because in audition the goal is also to be relaxed and believable. Relaxation after all is where the power lies. And it's easier to do this if you are prepared and ready. Ready for anything that might occur during your time in that room. Producers and casting folks want to see that you're ready to be cast now, and that you can walk on to that set tomorrow, prepared to rock. They want to see that you can take an adjustment, like a pro, and be flexible. And the best way to do this is to know the material, inside and out. This kind of prep will also give you a leg up on the other ten people auditioning for the role around you.
Now here is the kicker as far as auditions go, and why I think all of the approach principals I've mentioned are applicable and of useful value. As you know, often you get sides for an audition the night before, with no script. You may get a breakdown, and if you're lucky, if it's a television audition, the show is on the air, so you have a reference. But generally, you have no clue about what is going on with the character, what they want or who they are.
But here is where you have the power to change the thought in your approach. The power to begin to erase the doubt and fill in the unknown. Scour the pages for clues as to what the character needs and who this person is. Ask lots of questions. Beat through the thickets and find the root of what your instinct tells you is driving or motivating the character and then make informed choices, commit to them, and tell the story…stay out of your own way and let the people on the other side of the camera, on the other side of the room be the judge, the guide. Let them tell you what they see and what they want to see you tweak. Then leave the room and move on, and get ready for the next opportunity. The next opportunity for success.
Marcus Giamatti is a graduate of the Yale School Of Drama, and has been a working actor for thirty years. He is also a teacher, and acting coach, running his own acting studio in Los Angeles.

For more details on Marcus, please visit www.marcusgiamatti.net or IMDB