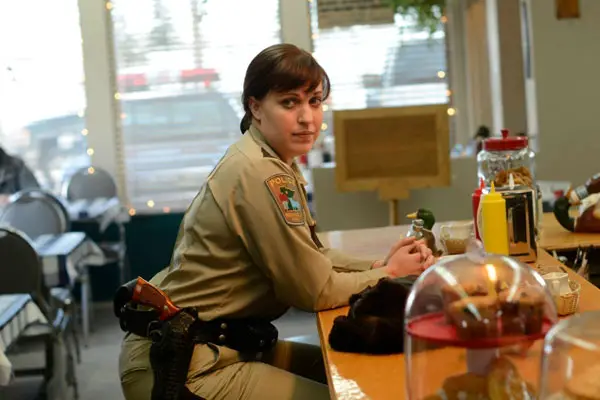 Allison Tolman is on a roll as an actress. She earned an Emmy nomination for her role on Fargo and Mindy Kaling recently wrote a role specifically for her on The Mindy Project. However, an Emmy nod and a regular gig doesn't always make the path in the entertainment industry any easier.
She told Vulture, "It is easier in ways; harder in some. Up until a few weeks before I booked Fargo, I worked a regular job at an IT firm for three years, in the customer-service department. That's where I met my boyfriend. I didn't make a lot of money but I knew how much I would make every week, so it was easier to plan. It's scary to not know when your next job is coming, and that is a daily fear when you are trying to act full-time."
Tolman also shared that awards seasons isn't all that it's cracked up to be. It truly is hard work.
"It was fun while it lasted, but it was quite a rigmarole. That weekend is no joke. It's a roller coaster. I don't think I have ever worn more outfits over the course of four days than I did Emmy weekend. You barely sleep. You don't eat," she explained. "They feed you meat on a stick at these parties, and I am not eating a skewer in a borrowed cocktail dress with professional contacts all around me whom I am meeting for the first time while job-hunting."
Yet the FX actress knows this is truly a first-world problem. She admitted, "Of course, no one will read this and feel sorry for me and my nominated-people problems."