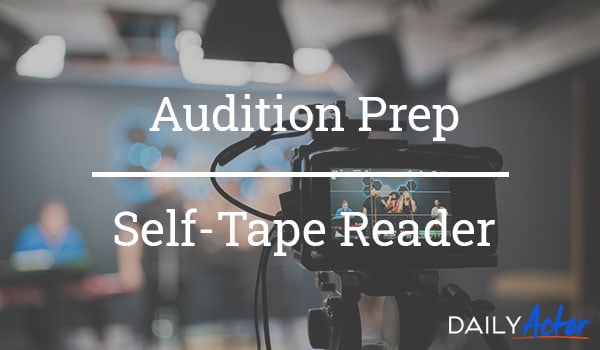 Let's Get You Prepared For Your Audition!
Auditioning can be nerve-wracking. Trust me, I know. I've probably auditioned for a thousand things by now; commercials and theatre to TV and film. I've done really well on a lot them and to be honest, I've walked away sometimes stinking up the casting directors office. Why? Because I wasn't prepared as I should have been.
Online Audition Prep
Whether you're a beginning actor or someone who just needs to run lines before that last minute audition, I can help. We'll breakdown the script (or monologue) and go over the scene until you're ready to rock that casting office!
I'm an actor* and I know how expensive everything is in our line of work. That's why I'm offering affordable online audition prep for everything from film, TV, theater or commercials.
How it works: Fill out the contact form below and let me know when you're audition is and when you'd like to schedule a session. If you can, let me know any relevant information: name of the show or film and whether it's a co-star/guest star/monologue, etc. We can do this via Zoom, Skype or Facebook Video.
Need a Reader For Your Self-Tape Audition?
It's hard sometimes to find someone to help out with your self-taped audition. Believe me, I know! I'm here to help! Just fill out the contact form below!
*If you need more information about me, please check out my About page
Audition Prep / Self-Tape Reader Prices
1/2 hour session: $25
1 hour session: $45

** If you have a Yahoo or att.net email account and haven't heard back within 24 hours,
please check your spam for replies **