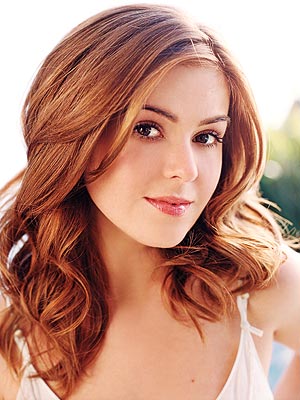 After 15 years acting in dramatic roles in two Australian soap operas, smaller parts in British and American television and movies, Isla Fisher was about to give up acting.
"I remember when I was auditioning for all these dramatic roles and getting rejected and really disheartened," she said. "And I just thought 'That's it. I am done.'
But then, her boyfriend Sacha Baron Cohen, suggested she should try comedy. "He said to me, 'You should be doing comedy, you are so funny.' And I said, 'What?' Then I thought 'Well, if he is the funniest man in the world and he thinks I am funny, then maybe I should give it a go.'"
It worked.
That was just before her breakthrough comic role in "Wedding Crashers." That role helped her in nabbing the lead in "Confessions of a Shopaholic."
Her new found success, she says, is the resurgence of her silly side. "Once I stayed true to the fact that I have always been the one to make a fool out of myself, then all the doors opened for me."
Here's some scenes from the movie that opens today.