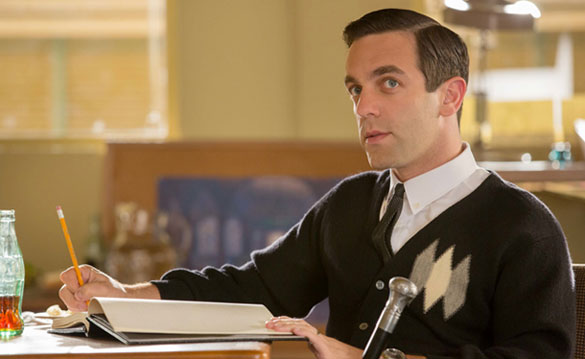 Many pegged B.J. Novak as being set for movie stardom by many after he landed a significant role in Quentin Tarantino's Inglourious Basterds, but between working on The Office as an actor, producer, writer, and director he was a bit busy to chase Hollywood stardom.  Now that The Office has ended, Novak has his first significant post-Office movie role in Saving Mr. Banks, which is about the making of Mary Poppins.  Novak stars as Robert Sherman, one half of the real-life songwriting brothers who wrote so many classics for Disney and other studios (his brother, Richard, is portrayed by Jason Schwartzman).  Novak spoke about to Moviefone about the experience working on the film, getting apologizes from Emma Thompson, and how the movie relates to his own career. Read more
The Broadway companies of Wicked and Mary Poppins are about to get some new blood, some of it green.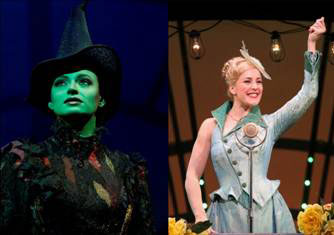 Jackie Burns and Chandra Lee Schwartz are going to take over the roles of Elphaba and Glinda in the long running hit, Wicked.
Burns appeared on Broadway in Hair and Off-Broadway, she was a member of the original company of Rock of Ages. 
Schwartz has appeared on Broadway in Gypsy with Bernadette Peters, as Penny in Hairspray, and Sharpay in Disney's High School Musical. In 2007 she was nominated for a Barrymore Award for Nerds, the Musical. 
Both actresses come directly from the First National Tour and will begin on Tuesday, September 27. Read more