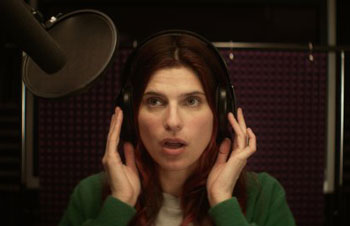 Lake Bell has worked steadily in film and television since appearing in her first major role as Alicia Silverstone's character's best friend in the short-lived NBC series Miss Match (which I do not remember ever existing, but apparently it did).  She has also branched out into writing and directing, but she still remains an actress.  She stars in the horror movie Black Rock alongside Katie Aselton, who co-wrote and directed the film.  Bell spoke to Interview magazine about the way the film was shot and how she feels about working with other directors now that she is a director herself. Read more
Mark Duplass is a writer, director, producer and actor who first made a name for himself when he starred in, co-wrote, and co-directed a string of award-winning short films, including This Is John and Scrabble, which premiered at Sundance in 2003 and 2004, respectively.
He and his brother Jay also wrote and directed the 2005 Sundance breakout hit The Puffy Chair, which went on to win the Audience Award at SXSW 2005 and was nominated for two Independent Spirit Awards. The film was released theatrically by Roadside Attractions and Netflix in 2006. Baghead, their next feature film, was picked up by Sony Pictures Classics at Sundance 2008 and received an international theatrical release that year. Fox Searchlight recently released Mark and Jay's first studio feature, Cyrus, starring John C. Reilly, Jonah Hill and Marisa Tomei, which garnered rave reviews. Mark and Jay's next film is Paramount Vantage's Jeff Who Lives at Home, starring Jason Segal, Ed Helms, Susan Sarandon, and Judy Greer.
As an actor, Mark co-starred in The Puffy Chair, Joe Swanberg's 2007 Hannah Takes The Stairs from IFC Films, and 2009's breakout Sundance hit Humpday from Magnolia Pictures. Mark also appeared opposite Ben Stiller in Noah Baumbach's Greenberg, which Focus Features released in March 2010. Read more
Podcast: Play in new window | Download (Duration: 9:45 — 6.7MB)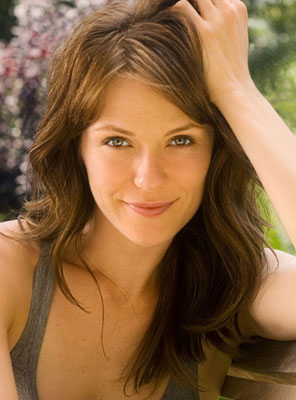 Like most actors, Katie Aselton, the star of FX's hilarious comedy, The League, loves her job. So, when the self-described "frustrated actor" got tired of leaving her fate up to others, she decided to do something about it.
Using her experience of working with her husband (director and actor Mark Duplass), she rounded up her friends and made her directorial debut with, The Freebie.
Katie also stars (alongside Dax Shepard) in the film about a couple who decide to give each other a 'free pass' in the hopes of saving their marriage. The film is a wonderful, intimate look at a relationship that you often don't see on-screen.
I talked with Katie about the all-improv film, her training, The League and more!
The Freebie is available now on DVD and Netflix!
For the full interview, click the audio link above or download from iTunes.
So, what made you decide to make this?
Katie Aselton: I'm a frustrated actor! And I just, I love what I do and I wanted the chance to get to do it. It's so frustrating to sit and feel like your fate is in someone else's hands and it was just like my head was  getting sore from beating it against the wall. And I happened to be married to an incredible do-it-yourself filmmaker, Mark Duplass, who was really done with me complaining about it. He was like, "You know how to do it.  Make your own stuff. Make it happen for yourself." And that's very easy to say and then much harder to do. But I did it. Once I got over that hurdle of, "I can make my own movie," cause the way technology is today, it's cheap enough to make a movie that looks alright. It was then just finding an idea that I really connected with and could see from start to finish and felt like I had an original way to tell it and that came with this idea. Once that happened, everything fell very easily into place.
I know this is all improv. Did you write an outline?
Katie:  Yeah. It sounds like it was this loosey-goosey thing but worked from a very detailed outline. It was an outline that had every scene and the arc of every scene. The only thing that wasn't written was the dialog. Because this is really just a two-person story and where I was playing one of the characters, it would've been very lop-sided if I wrote the dialog for both Annie and Darren.
I love to work this way. Its not necessarily the way I was trained but it's the way I really connect as an actor. I feel like you can really find those awesome, cool, true moments when you're just going on the fly.