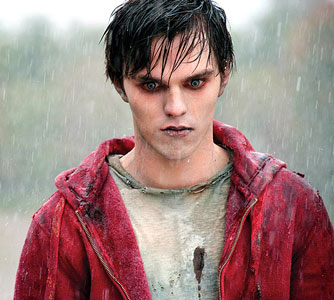 With his role as a zombie in love in Warm Bodies, Nicholas Hoult might finally be able to prove he's not just another child actor hoping to be taken seriously as an adult.
After starring in About a Boy back in 2002, Hoult could have been considered just another baby-face.  But the actor, now 23, wants to change that impression.  "It's hard to find anyone to take me seriously as an actor at all," he confessed in an interview with The Huffington Post.  "There's definitely pressure to being a lead in a film.  I've been fortunate before to have worked with great actors and great directors, but I haven't been a lead role in quite a few years.  You can kind of hide in the shadows and just turn up, do a few good scenes and everyone likes you—if it goes well.  With this, there's much more to it; trying to create a grounded story and an arc to the character." Read more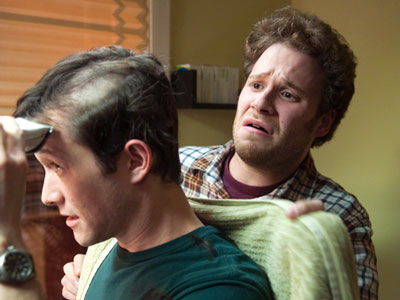 Seth Rogen and writer/producer Will Reiser are, if you didn't know, two real-life friends and collaborators on the humorous, but sad film that loosely follows the days after Reiser's diagnosis with cancer.
50/50, was directed by Jonathan Levine and stars Joseph Gordon Levitt, who only "had one week to prepare", for his portrayal of Will. 
"We didn't have anyone in mind when writing. It was kinda just like Will," Rogen explained, but after what the two says was a very short discussion about Will himself playing the role", ultimately the long time friends decided to go with someone else. "It would have been a horrible idea," Reiser shared, while Rogan also agreed, "a very bad idea." 
Originally "James McAvoy was going to do it, but he had to leave because of a family emergency, and then I had known Joe [Levitt]. We thought he could be incredible, and he seemed really excited about it. He actually jumped into the role with very little prep time. It was incredibly impressive to watch. As an actor, I have to say, it's the type of role a lot of people would want to work on for months and do research. He literally, within a matter of days, became this character. It was kind of miraculous."   Read more