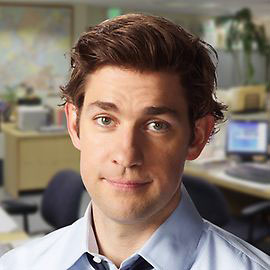 On May 16th, The Office will be closing its doors. After an eight-year run, Jim Pam, Dwight and the rest of the gang will be moving on to bigger and better things (hopefully). I've watched every episode of the long running series and I'll definitely be sad to see the show go.
Before getting the role of Jim, John Krasinski was like almost every other actor in New York. He'd work his job as a waiter during the week then run off to an audition when he could. He had booked a few things but "not anything that would allow me to claim that I was a working actor and didn't need another job," he said during a conference call. Booking The Office was like winning the lottery, "except with a winning lottery ticket you just get money, and with this you get a whole change of your life."
If you're a fan of the show, you'll love this interview. And honestly, even if you're not, there's some great stuff in here about what it's like to go from hustling for auditions to becoming a star on a major network show. In this interview, John and Executive Producer/Writer Greg Daniels talk about the end of The Office, John's audition, his past commercials and more. It's a long one but it's really great.
The Office airs on Thursdays at 9 on NBC – for only 2 more weeks! Read more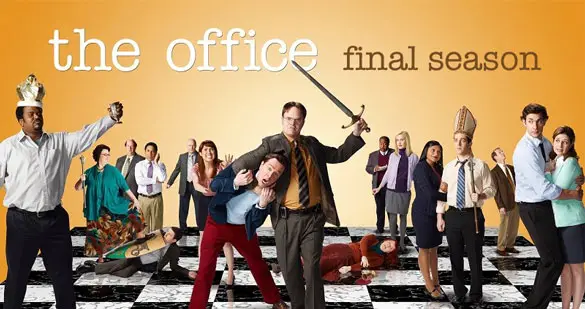 Greg Daniels, the showrunner for NBC's The Office, dropped a bombshell during a recent conference call I participated in: This will be the last season of The Office.
For fans of the show (like me), it was a bit of a shock but definitely not unexpected. This is the 9th season and it's core group of actors, John Krasinski, Jenna Fischer and Ed Helms are in their last years of a contract and would be on the verge of a huge raise. Rainn Wilson is set to leave and spin off his character, Dwight, on the new show, The Farm and Mindy Kalling (who has a new FOX pilot) and B.J. Novak have taken diminished roles this season. So, yeah, a shock but not unexpected.
I'll be sad to see the show go but as you'll read in this interview, they won't leave it's audience hanging. Daniels talks about wrapping up the storylines, finally finding out about the documentary crew that's been following the characters for the past 9 years and if Steve Carell will return.
The Office's final season begins on NBC on Thursday, September 20th at 9/8c Read more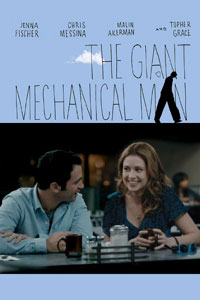 The Giant Mechanical Man: A romance develops between Janice, a woman in her 30′s who has yet to learn how to navigate adulthood, and Tim, a devoted street performer who finds that his unique talents as a "living statue" don't exactly pay the bills. Out of work and crashing with her overbearing sister, Janice is on the receiving end of well-intentioned but misguided pressure to date an egotistical self-help guru. Everyone seems to know what's best for Janice, but Tim helps her find her own voice and realize that it only takes one person to make you feel important.
Written & Directed by: Lee Kirk
Cast: Jenna Fischer, Chris Messina, Malin Akerman, Topher Grace, Lucy Punch, Bob Odenkirk, Rich Sommer
Available nationwide On Demand (Cable VOD, iTunes, Amazon) April 17 Read more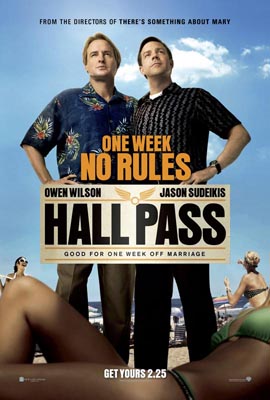 When I was in High School, getting a hall pass was like a gift from above. You could roam the halls, do anything you wanted and you felt like a king for a brief moment. If someone of authority came up to you questioning what you were up to, you just flashed your golden ticket and you were free.
So, imagine you're married and your wife decides to give you a hall pass. One week off from marriage. You're free to do anything you want!
That's the premise for the Farrelly Brothers new movie, Hall Pass. Starring Owen Wilson, Jason Sudeikis, Jenna Fischer, Christina Applegate, Stephen Merchant and the great Richard Jenkins, the movie is at times incredibly hilarious and unfortunately, incredibly slow.
The funny parts, I won't go into *cough* masturbating in cars, naked guys in jacuzzi's *cough* so please don't even ask me because I won't tell you.
The only problem I had with the movie were the scenes with the wives. Jenna Fischer and Christina Applegate are two great comedic actresses but they were wasted here. Most of their scenes are slow and grind the film to a halt. After they give the guys their hall pass, they realize they have one as well. Their story is almost from another movie and I wish it weren't the case.
But, don't let that stop you from seeing the film. Sudeikis and Wilson bring it and bring it hard. And they easily get an assist with Stephen Merchant, J.B. Smooth and Larry Joe Campbell as their 'wing-men.' Add in Richard Jenkins as their booty-guru and you can't miss.
And if you really want to laugh, do not miss the end credits. Stephen Merchant has about 3 minutes of screen time you wont want to miss. At some point, someone is going to have to give him his own movie.
Podcast: Play in new window | Download (Duration: 11:05 — 10.3MB)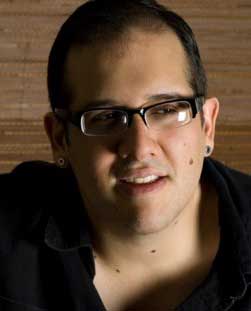 If you're looking to make a demo reel or have your current one updated, look no further than Joe Gressis at Secret Handshake Entertainment.
Joe has been editing for years and he is the go-to-guy for several big agencies when they want their actors to update their reels.
Why is Joe so great? Because he is also a producer (A Little Help starring Jenna Fischer and Chris O'Donnell will be released soon) and looks at reels from that perspective.
And check below for some reels of well-known actors!
At what point should an actor get a reel?
Pretty quickly. As soon as they've got enough material to support it, basically, because so much of casting is now done online and with DVDs. They go through so many people that as soon as you have it the better.  As soon as you have the material to support. And sometimes, you want to make your own material just to have a reel because so much of it is now based on that before they even will bring you in or anything like that they'll want to see that.
What do you think of the services that offer filming scenes for actors to put on their reels?
Well, some of them are pretty good.  But you definitely don't want to skimp on that because if it looks made up, then it doesn't really help that much.
You can tell?
Yeah, you definitely can tell.  But there are some places that have really good-looking scenes where it's difficult to tell.  And it really does showcase the actor and it could be an indie film.  And it's shot on some high-quality HD.  As long as it's done well I think it's very advantageous, actually.  Things have changed, at one point that was not true, but because HD cameras are so much better now and give such good image quality that yeah you can do it.
What's the perfect length for a reel?
Rule of thumb would be 2-5 minutes, and most people will say keep it shorter.  Although, I will actually say that because of the way a lot of digital media works that the rule of the length of a reel is kind of changing because so many people now look at them online.  Vast majority is now online, and what I've seen, because I actually just produced a movie where I saw the casting director and director go through a bunch of reels.  I kind of see the behavior of people who are really actively involved in casting people, and so I really paid attention especially in regards to this side of the business.
I want to thank a reader who sent me this.
Jenna Fischer's story could be any one of ours. Struggling to get an agent, finding money for headshots and classes and trying our best to rustle up work.
This is a long read but well worth your time. She talks about how she got to where she is today, great advice and even tells you the name of her acting coach. Read more