Stop Letting the Narrative of Your Life Be a Linear Path. Instead… Ascend!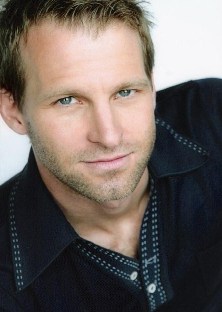 Written by Anthony Meindl
Have you ever felt that everyone else in the world seems to have "it" and you don't?
That when God was passing out the skills for talent or beauty or ability or style or charm – you missed school that day?
Have you ever felt isolated by your thoughts and thought that you were the only one thinking them? That of course, you must be crazy because no one else would think such scary and dark and messed up thoughts as you?
So obviously, there's something wrong with you.
Those thoughts – which are alienating – make you feel even more alienated because you think you're the only one who has them. Well, not really. There are some 7 billion people on the planet now. And we all collectively share many of these same thoughts. Gandhi did. JFK did. Madonna does. And J Lo.
The work that is before us – and it's only up to you – is to decide you've outgrown those thoughts that no longer serve you and really, never did.
But also part of the process is to not beat yourself up for having them because on your journey – those thoughts have lead you to right now. All the events of your life and all events of the entire cosmos have lead you to right now – this exact moment. So there has to be something perfect and wonderful and magical about that even if you feel it sucks.
The thoughts you think are feedback loops. They are circles. Not a straight line. And because this circle is simply a neural groove that you get stuck on, it replays itself. Like a record.
But we can play new records, and because they too are circles, they are all interconnected.
Once you've decided that you've had enough, you can jump onto a new feedback loop. One that's higher than the previous one. One that makes you feel better about yourself and encourages you and inspires you, rather than depresses and defeats you.
Think of it as ascension.
Because that's what's possible for all of us.
Moving up!

Anthony Meindl is an award-winning writer, producer, director and actor whose first feature screenplay, THE WONDER GIRLS, was the Grand Prize Winning Feature Screenplay in the Slamdance Film Festival Screenplay Competition in 2007. Prior to this accomplishment, Meindl was responsible for the production of an array of award-winning projects. His background in acting, training, and performance has afforded him the opportunity to create what has become a thriving artist community in Los Angeles.
Check out Anthony's book, At Left Brain, Right Turn
Latest Videos
http://www.dailyactor.com/wp-content/uploads/2014/08/bryan-cranston-emmy-award-speech.jpg
Watch: Bryan Cranston's Emmy Award Speech: "I love to act. It is a passion of mine and I will do it until my last breath."
The Emmy Awards weren't the most exciting awards show this year but with Bryan Cranston winning for Outstanding Actor in a Drama for Breaking Bad, we at least got to hear one heck of a fantastic acceptance speech. "I was a kid who always looked for the shortcut," he said. "I did happen to stumble […]
http://www.dailyactor.com/2014/08/watch-bryan-cranston-and-aaron-pauls-emmy-award-speeches/
http://www.dailyactor.com/wp-content/uploads/2014/08/audition-tapes-gerard-butler-aud.jpg
Audition Tapes: Gerard Butler Auditions for 'Dracula 2000′
Check out Gerard Butler auditioning for the role of Dracula in the movie, Dracula 2000. The film, about a group of thieves who break into a chamber expecting to find paintings, but instead find Dracula himself, also starred Christopher Plummer, Jonny Lee Miller and Nathan Fillion. Bulter has some sweet rock star hair, huh?
http://www.dailyactor.com/2014/08/audition-tapes-gerard-butler-dracula-2000/
http://www.dailyactor.com/wp-content/uploads/2014/08/interview-matt-dillon-and-carla.jpg
Interview: Matt Dillon and Carla Gugino Talk 'Wayward Pines'
FOX has a new limited-series that's got a terrific cast and interesting premise. It's called Wayward Pines and stars Matt Dillon, Carla Gugino, Melissa Leo, Toby Jones, Terrance Howard, Juliette Lewis, Tim Griffin and Shannyn Sossamon. The show, whose pilot was directed by M. Night Shyamalan, is about a Secret Service agent (Dillon) goes to […]
http://www.dailyactor.com/2014/08/interview-matt-dillon-carla-gugino-wayward-pines-comic-con/
http://www.dailyactor.com/wp-content/uploads/2014/08/interview-wayward-pines-stars-ti.jpg
Interview: 'Wayward Pines' Stars Tim Griffin and Shannyn Sossamon on the Show, Their Characters and More!
Griffin and Sossamonwere at Comic-Con where they sat in on some roundtable interviews to talk about the show.
http://www.dailyactor.com/2014/08/interview-wayward-pines-stars-tim-griffin-shannyn-sossamon-comic-con/
http://www.dailyactor.com/wp-content/uploads/2014/08/interview-m-night-shyamalan-talk.jpg
Interview: M. Night Shyamalan Talks 'Wayward Pines' and Why He Expanded a Young Actors Role on the Show
I talked to Shyamalan at Comic-Con in a roundtable interview where he talked about the cast, what he learned from working in TV and how young actor Charlie Tahan started out with a small part but as the story grew, so did his role.
http://www.dailyactor.com/2014/08/interview-m-night-shyamalan-wayward-pines-comic-con/