Interview: Ken Marino on His Comedy Circles, Co-Executive Producing 'Childrens Hospital' and the 6-Degrees of Ken Marino (video)
Comic-Con: Ken Marino – actor, writer, director and now Co-Executive Producer of Childrens Hospital – stopped by for a fast interview at Comic-Con and while it was short, it was definitely sweet.
In this quick interview, Ken talks about his comedy circles, being a Co-Executive Producer on Childrens Hospital and the 6-Degrees of Ken Marino.
You have been in a lot of like pretty big comedy circles.  Are they just related and you just go where the wind blows or do you actually seek out people you want to work with?
Ken Marino:  I wish I was aggressive enough to seek people out, I guess I don't, but I have been lucky enough to know people who are involved in certain things that I am invited to be a part of, you know what I mean?  So The State was its own thing and started when we were very young but then Party Down, you know those guys I think knew The State and they asked me to be on their show and then it turned into a bigger part which is really nice.
We had written a movie called The Ten, David [Wain] and I were in the movie called The Ten, that [Rob] Corddry was in and we had a great time together and so then he was working on this project and he invited me in.  So I've been very lucky, and that's nice.
So there could become like a 6-Degrees of Ken Marino type thing happening here.
Ken Marino:  That's what I'm banking on.  I'm hoping for that to happen. Everybody should have a goal in life. That's what I'm going for.
You're the Co-Executive Producer this year, have you do that before?
Ken Marino:  I have not, so I was more involved creatively than in the past.  It was much more time consuming and, you know, it's a lot of fun.  I enjoy working creatively on shows and coming up with ideas and writing episodes and directing and stuff like that, so I was involved earlier on in the process in structuring what the shows are and where we're going for this season.
This season happens to be like a pretty ambitious season, whereas a lot of the past seasons there were a lot of right up the middle episodes that were just hospital drama.  This season everything kind of seems like it's breaking away and we're doing something slightly special, you know, like they were all special episodes.  Whereas like that first year we did the Do The Right Thing episode and the rest are more straight up the middle medical dramas.  This one it feels like every episode is like that.  We were all different and fun and crazy and it can go anywhere.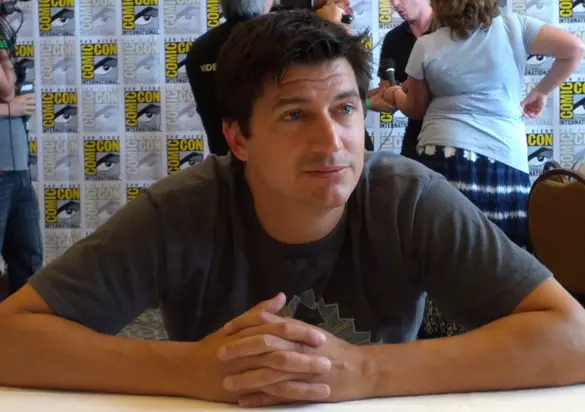 Do you feel like that's more supported now, doing the themes and ambitious shows?
Ken Marino:  I don't know.  I know Community does that a lot but I don't know whether shows that do that – I mean Childrens Hospital just kind of does anything, we have the freedom to do anything on that show, because you don't have to emotionally connect to the characters.  It's simply there to be funny and to be ridiculous and so that's the goal each time we write a script or perform it. It's not, what is the emotional core of these characters, you know?
http://www.dailyactor.com/wp-content/uploads/2015/03/sally-field-hello-my-name-is-doris.jpg
Sally Field On Improvisation, How She Chooses Her Roles and 'Hello, My Name is Doris'
"There's a dearth of roles for women. I turn down a lot of stuff because there's just nothing in it for me to do." – Sally Field Actress Sally Field put in an appearance at SXSW last week to promote her new film, Hello My Name is Doris. Michael Showalter has directed the movie […]
http://www.dailyactor.com/2015/03/sally-field-improvisation-roles-hello-my-name-is-doris/
http://www.dailyactor.com/wp-content/uploads/2015/03/Will-Ferrell-Get-Hard.jpg
Will Ferrell on His Comedy Roots, 'Get Hard' and His Favorite Roles to Play
Ferrell was on hand to take part in a Q&A and spoke more about how working with Hart came about. When asked if he chooses his projects based on who he wants to work with, or the script itself, Ferrell explained that each project was different.
http://www.dailyactor.com/2015/03/will-ferrell-on-his-comedy-roots-get-hard-and-his-favorite-roles-to-play/
http://www.dailyactor.com/wp-content/uploads/2015/03/daniel-dae-kim.jpg
Hawaii Five-0's Daniel Dae Kim Talks Directorial Debut: "The first day I had to yell action, it was kind of odd"
Hawaii Five-0's Daniel Dae Kim, who fans know best as Chin Ho Kelly, recently made his directorial debut on the CBS series. Kim shared his experience with The Hollywood Reporter, saying that his experience was "weird at first," as he had to direct his co-stars. "The first day I had to yell action, it was […]
http://www.dailyactor.com/2015/03/hawaii-five-0-daniel-dae-kim-directorial-debut/
http://www.dailyactor.com/wp-content/uploads/2015/03/Ellie-Kemper-Unbreakable-Kimmy-Schmidt.jpg
Ellie Kemper on 'Unbreakable Kimmy Schmidt', Doomsday Cults and Tina Fey
When Ellie Kemper joined The Office in season 5, her character Erin Hannon wasn't intended to be one of the show's primary characters. However, Kemper won producers over with her portrayal of the cheerful, naive receptionist and Erin was heavily featured in the series' final seasons. Her portrayal also impressed 30 Rock producers Tina Fey […]
http://www.dailyactor.com/2015/03/ellie-kemper-unbreakable-kimmy-schmidt-tina-fey/
http://www.dailyactor.com/wp-content/uploads/2015/03/lily-james-cinderella.jpg
Lily James on Auditioning for 'Cinderella' and the Hardest Scenes She Had to Shoot
"The good thing is wearing something like that sort of changes how you stand and it gives you a sense of grace that you can use to your advantage as an actor" - Lily James on wearing corsets
http://www.dailyactor.com/2015/03/lily-james-on-auditioning-for-cinderella/