Philadelphia Theater Company Uses the Internet as a Part of the Performance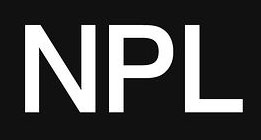 The internet has dramatically changed most aspects of communication and entertainment over the last two decades.  Even theater, which has remained remarkably loyal to its Greek origins over the last few thousand years, is now being changed by the internet, especially when it comes to New Paradise Laboratories, a Philadelphia-based theater company that is using the internet and social media to present its plays.
For example, for the production Fatebook, the audience can browse the production's cast list online and follow the characters' social media accounts.  By browsing the characters' Facebook accounts one begins to become immersed in the characters' thoughts, personalities, and can observe online interactions between the characters.  After following that, the group's performance of Fatebook consisted of the characters interacting at a party — characters that some audience members had been following for months though social media, a 45-minute audio tour, and a YouTube video.
Katy Otto, the New Paradise Laboratories "Activity Coordinator," tells Mashable.com, "A few years ago, we realized there was a whole audience of people that weren't really participating in theater but they really heavily influenced by the Internet. They grew up online.  NPL had a lot of interest in making theater that would appeal to these people."
Whit MacLaughlin, the Artistic Director, adds, "I feel like it's like a medium where stories can be told in a whole bunch of ways.  I wanted to find out how you use translate theater into an online space. You have to figure out the narration of social media — how to convey something about a person."
The online characters for Fatebook aren't something that developed only weeks or a month before the live show.  Actress Annie Enneking reveals that she had been portraying her character through social media for nearly a year and, since the character is a musician, Enneking recorded songs as the character.  She explains, "I felt very vulnerable to do it.  I was creating the character online for nine months."  Of course, there are both benefits and drawbacks with "living" with a character that long.  "What I loved the most was that I had a constant outlet for my creativity. I would follow my impulses. I was creating little pieces for my character," she adds. "After the show closed, it felt like a little death."
It's certainly a direct way to connect with audiences.  While I see social media as a great way to promote theater, I've never seen a theater group use social media as a component to the production as much as this.  To me it's similar to how movie studios have used viral marketing to promote their latest films — though I'd be curious to find out how effective those marketing techniques work on a much smaller theater audience.
Check out the rather eclectic New Paradise Laboratories website here.
http://www.dailyactor.com/wp-content/uploads/2015/03/alec-baldwin.jpg
Alec Baldwin On Keeping SNL Fresh, His Daily Routine and His Ideal Role
Alec Baldwin is an ordinary guy. Well, that's what he said in a recent Reddit AMA, anyway. The actor took the chance to open up about what his average day was like, holding the public's interest and why he chooses not to do many films any more. "My average day is pretty ordinary," he says. […]
http://www.dailyactor.com/2015/04/alec-baldwin-snl-daily-routine-his-ideal-role/
http://www.dailyactor.com/wp-content/uploads/2015/03/steve-buscemi-boardwalk-empire.jpg
Steve Buscemi's "Ask Me Anything" Chat on Reddit: "I don't think you can point to any one character and say that that's 'me'"
"With any role I play, I only have myself" - Steve Buscemi
http://www.dailyactor.com/2015/03/steve-buscemi-ask-me-anything-chat-on-reddit/
http://www.dailyactor.com/wp-content/uploads/2015/03/sally-field-hello-my-name-is-doris.jpg
Sally Field On Improvisation, How She Chooses Her Roles and 'Hello, My Name is Doris'
"There's a dearth of roles for women. I turn down a lot of stuff because there's just nothing in it for me to do." – Sally Field Actress Sally Field put in an appearance at SXSW last week to promote her new film, Hello My Name is Doris. Michael Showalter has directed the movie […]
http://www.dailyactor.com/2015/03/sally-field-improvisation-roles-hello-my-name-is-doris/
http://www.dailyactor.com/wp-content/uploads/2015/03/Will-Ferrell-Get-Hard.jpg
Will Ferrell on His Comedy Roots, 'Get Hard' and His Favorite Roles to Play
Ferrell was on hand to take part in a Q&A and spoke more about how working with Hart came about. When asked if he chooses his projects based on who he wants to work with, or the script itself, Ferrell explained that each project was different.
http://www.dailyactor.com/2015/03/will-ferrell-on-his-comedy-roots-get-hard-and-his-favorite-roles-to-play/
http://www.dailyactor.com/wp-content/uploads/2015/03/daniel-dae-kim.jpg
Hawaii Five-0's Daniel Dae Kim Talks Directorial Debut: "The first day I had to yell action, it was kind of odd"
Hawaii Five-0's Daniel Dae Kim, who fans know best as Chin Ho Kelly, recently made his directorial debut on the CBS series. Kim shared his experience with The Hollywood Reporter, saying that his experience was "weird at first," as he had to direct his co-stars. "The first day I had to yell action, it was […]
http://www.dailyactor.com/2015/03/hawaii-five-0-daniel-dae-kim-directorial-debut/