Philadelphia Theater Company Uses the Internet as a Part of the Performance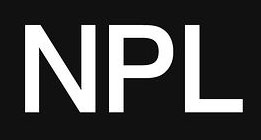 The internet has dramatically changed most aspects of communication and entertainment over the last two decades.  Even theater, which has remained remarkably loyal to its Greek origins over the last few thousand years, is now being changed by the internet, especially when it comes to New Paradise Laboratories, a Philadelphia-based theater company that is using the internet and social media to present its plays.
For example, for the production Fatebook, the audience can browse the production's cast list online and follow the characters' social media accounts.  By browsing the characters' Facebook accounts one begins to become immersed in the characters' thoughts, personalities, and can observe online interactions between the characters.  After following that, the group's performance of Fatebook consisted of the characters interacting at a party — characters that some audience members had been following for months though social media, a 45-minute audio tour, and a YouTube video.
Katy Otto, the New Paradise Laboratories "Activity Coordinator," tells Mashable.com, "A few years ago, we realized there was a whole audience of people that weren't really participating in theater but they really heavily influenced by the Internet. They grew up online.  NPL had a lot of interest in making theater that would appeal to these people."
Whit MacLaughlin, the Artistic Director, adds, "I feel like it's like a medium where stories can be told in a whole bunch of ways.  I wanted to find out how you use translate theater into an online space. You have to figure out the narration of social media — how to convey something about a person."
The online characters for Fatebook aren't something that developed only weeks or a month before the live show.  Actress Annie Enneking reveals that she had been portraying her character through social media for nearly a year and, since the character is a musician, Enneking recorded songs as the character.  She explains, "I felt very vulnerable to do it.  I was creating the character online for nine months."  Of course, there are both benefits and drawbacks with "living" with a character that long.  "What I loved the most was that I had a constant outlet for my creativity. I would follow my impulses. I was creating little pieces for my character," she adds. "After the show closed, it felt like a little death."
It's certainly a direct way to connect with audiences.  While I see social media as a great way to promote theater, I've never seen a theater group use social media as a component to the production as much as this.  To me it's similar to how movie studios have used viral marketing to promote their latest films — though I'd be curious to find out how effective those marketing techniques work on a much smaller theater audience.
Check out the rather eclectic New Paradise Laboratories website here.
Latest Videos
http://www.dailyactor.com/wp-content/uploads/2014/08/bryan-cranston-emmy-award-speech.jpg
Watch: Bryan Cranston's Emmy Award Speech: "I love to act. It is a passion of mine and I will do it until my last breath."
The Emmy Awards weren't the most exciting awards show this year but with Bryan Cranston winning for Outstanding Actor in a Drama for Breaking Bad, we at least got to hear one heck of a fantastic acceptance speech. "I was a kid who always looked for the shortcut," he said. "I did happen to stumble […]
http://www.dailyactor.com/2014/08/watch-bryan-cranston-and-aaron-pauls-emmy-award-speeches/
http://www.dailyactor.com/wp-content/uploads/2014/08/audition-tapes-gerard-butler-aud.jpg
Audition Tapes: Gerard Butler Auditions for 'Dracula 2000′
Check out Gerard Butler auditioning for the role of Dracula in the movie, Dracula 2000. The film, about a group of thieves who break into a chamber expecting to find paintings, but instead find Dracula himself, also starred Christopher Plummer, Jonny Lee Miller and Nathan Fillion. Bulter has some sweet rock star hair, huh?
http://www.dailyactor.com/2014/08/audition-tapes-gerard-butler-dracula-2000/
http://www.dailyactor.com/wp-content/uploads/2014/08/interview-matt-dillon-and-carla.jpg
Interview: Matt Dillon and Carla Gugino Talk 'Wayward Pines'
FOX has a new limited-series that's got a terrific cast and interesting premise. It's called Wayward Pines and stars Matt Dillon, Carla Gugino, Melissa Leo, Toby Jones, Terrance Howard, Juliette Lewis, Tim Griffin and Shannyn Sossamon. The show, whose pilot was directed by M. Night Shyamalan, is about a Secret Service agent (Dillon) goes to […]
http://www.dailyactor.com/2014/08/interview-matt-dillon-carla-gugino-wayward-pines-comic-con/
http://www.dailyactor.com/wp-content/uploads/2014/08/interview-wayward-pines-stars-ti.jpg
Interview: 'Wayward Pines' Stars Tim Griffin and Shannyn Sossamon on the Show, Their Characters and More!
Griffin and Sossamonwere at Comic-Con where they sat in on some roundtable interviews to talk about the show.
http://www.dailyactor.com/2014/08/interview-wayward-pines-stars-tim-griffin-shannyn-sossamon-comic-con/
http://www.dailyactor.com/wp-content/uploads/2014/08/interview-m-night-shyamalan-talk.jpg
Interview: M. Night Shyamalan Talks 'Wayward Pines' and Why He Expanded a Young Actors Role on the Show
I talked to Shyamalan at Comic-Con in a roundtable interview where he talked about the cast, what he learned from working in TV and how young actor Charlie Tahan started out with a small part but as the story grew, so did his role.
http://www.dailyactor.com/2014/08/interview-m-night-shyamalan-wayward-pines-comic-con/