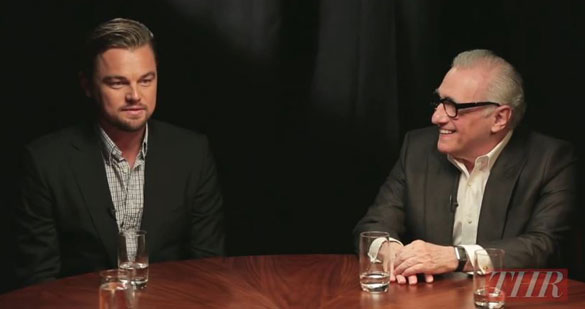 The Hollywood Reporter got Leonardo DiCaprio, Martin Scorsese, Jonah Hill and writer Terence Winter to talk about their new film, The Wolf of Wall Street.
DiCaprio and Hill are wonderful in the film and the more I think about it, the more it grows on me. You've never seen DiCaprio in a role like this and damn, does he knock it out of the park.
Scorsese and DiCaprio talk about how they first met, casting Jonah Hill, DiCaprio's 4-page monologues and more. The Director also talks about the advice he got from Steven Spielberg and if he ever gets nervous on-set.
Check it out!