For a performing arts theater, a theater without a production means the venue is losing money.  That's why production crews — including scenic, props, lighting, and sound crews — often have to work long, strange hours in between productions in order to prepare for the next show.  And when those productions are in a theater festival that only lasts for a summer, time is even more of a luxury that crews don't have.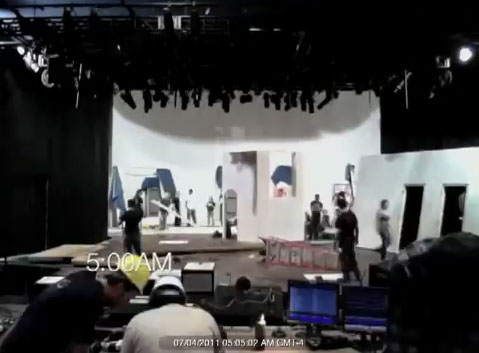 Thanks to YouTube, this video showcases the intense behind-the-scenes work that goes into a changeover between productions.
This time-lapsed clip shows the changeover between productions of A Street Car Named Desire and One Slight Hitch from the Williamstown Theatre Festival, which has taken place every summer for over fifty years in Williamstown, Massachusetts.  This year the festival is showcasing eight plays in ten weeks, which doesn't give the crew much time to transition between productions.  Thank goodness the festival has such a hardworking crew!
Check out the clip below, which is a wonderful way to recognize the hard (and usually thankless) work that production crews are responsible for.  In addition, check out the website for the Williamstown Theatre Festival here! One Slight Hitch, which is written by comedian Lewis Black, ends July 17, so if you're interested you better get your tickets fast!