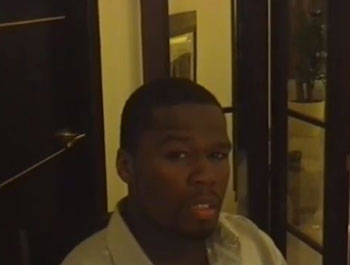 As an actor, I hate when audition tapes are leaked. I'd be horrified if some of my auditions showed up on YouTube!
But, as the Editor of Daily Actor… I have to admit that they are fun to watch.
Someone leaked to Defamer this audition tape that Curtis (50 Cent) Jackson submitted for the 2007 film, American Gangster, that starred Denzel Washington and Russell Crowe. He was auditioning for the role of Huey Lucas, a part that Chiwetel Ejiofor (currently starring in 12 Years A Slave) booked.
It's not bad. I mean, I've seen worse. His acting just lacks… oh, what's the word. Emotion.
What I'd love to find out is who the woman reading opposite him is. She almost hijacks his performance. You gotta check it out just for her.