Ladies and Gentlemen, I present to you, Neil Johnson and his acting demo reel.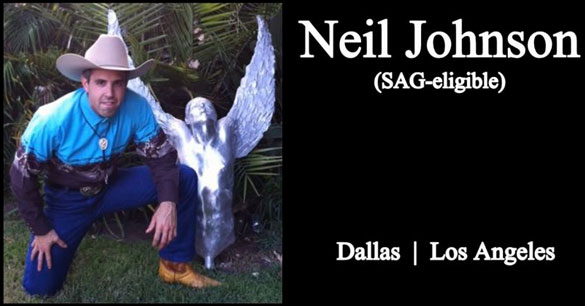 At over 7 minutes long, the demo features sex acts, various cowboy hats, the murder and dismemberment of a homeless person and sex toys.
And it's hilarious.
But, that's the thing, I don't think it's meant to be funny. I've watched it a couple of times and I honestly have no idea if it's a joke or not. If it is a joke, then it's a pretty good one. If it's not a joke, then we have the best example of the worst demo reel ever created. It's totally inappropriate and if he's seriously using this as his reel, then his cowboy hat is way too tight on his head. And you know, Johnson isn't a bad actor. I've definitely seen and acted opposite much worse.
Thanks to one our readers who sent this in. I can't thank her enough.
Check it out below!