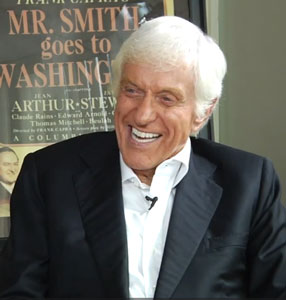 The SAG-AFTRA Life Achievement Award is given for "outstanding achievement in fostering the finest ideals of the acting profession" and I can't think of a better choice to receive this years award than Dick Van Dyke.
I remember coming home from school and instead of going outside and playing with friends and being healthy, I stayed in and watched reruns of the Dick Van Dyke Show. I devoured the show and his films (Mary Poppins, Chitty Chitty Bang Bang) and have him to blame for my doughy body.
In the interview below, SAG-AFTRA Co-President Ken Howard talks with Van Dyke about his career, from the beginning, his show and moving up to his films and more. He's got great stories and if you are remotely interested in him, you should definitely watch it.
The 19th Annual Screen Actors Guild Awards® airs on TNT and TBS on Sunday, Jan. 27, 2013, at 8 p.m. ET, 7 p.m. CT, 6 p.m. MT and 5 p.m. PT.
Check it out below!