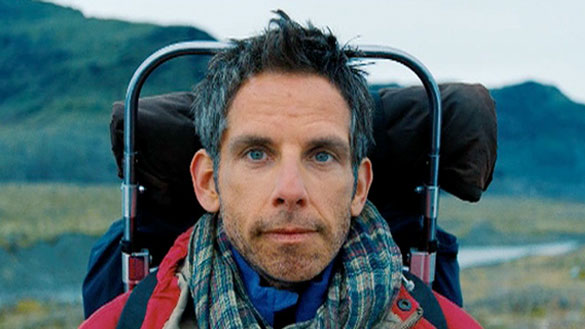 Ben Stiller is best known as an actor, but he has also directed five movies including his upcoming film The Secret Life of Walter Mitty.  In fact, Stiller directed most of the films he is best known for, and he even directed Robert Downey, Jr. to an Oscar nomination for Tropic Thunder.  So while it's no surprise that Stiller wants to direct more films, what is surprising is Stiller is anticipating that one day he won't even act.  He spoke to The Hollywood Reporter about why he thinks his time in front of the camera might one day be over.
Stiller confesses that part of the reason why he enjoys directing is because he feels he is limited as an actor.  He explains, "I'm not gonna be playing Lincoln in Lincoln 2. But as a director I feel much more freedom.  There are just so many different kinds of movies that I can make that aren't limited by who I am as an actor."
That means that unlike his father Jerry, who is well into his eighties yet continues to act from time to time, Stiller's experience with directing has made him think about giving up acting.  He says, "I definitely could see myself just directing, for sure.  In fact, I feel like that's sort of what will end up happening as the roles dry up. That's where I'd love to end up."
Since Stiller is the star of The Secret Life of Walter Mitty, he was often acting and directing at the same time, which is different from when he directed Tropic Thunder.  He points out, "On Mitty, there weren't a lot of days when I wasn't acting and directing.  But on Tropic Thunder the days when I wasn't acting were my favorite days, because I got to just be there and stand behind the monitor and work with the actors."
If he can still make movies like The Secret Life of Walter Mitty, Tropic Thunder, and Zoolander without starring in them, I don't see why he shouldn't.  It would be great to see him be like Woody Allen over the last decade and a half and find other talent to play lead roles in his films if Stiller himself doesn't fit the part.