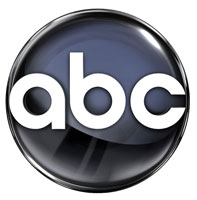 ABC has 9 new scripted shows coming – 7 for the fall season and 2 as mid-season replacements.
Two that seem good based on their trailers are Shawn Ryan's Last Resort starring Andre Braugher and The Family Tools with J.K. Simmons and Kyle Bornheimer.
Check them out below!
How to Live With Your Parents
Cast: Elizabeth Perkins, Brad Garrett
Quick Synopsis: If you think visiting your parents is painful, try moving back in with them. Sometimes you have to move home to move on.
The Family Tools
Cast: Kyle Bornheimer, J.K. Simmons
Quick Synopsis: To get the family back in business, he'd better nail it. Jack Shea has never succeeded at anything, but now he's going to fix everything.

The Neighbors
Cast: Lenny Venito, Jami Gertz, Isabella Camp, Clara Mamet, Max Charles
Quick Synopsis: Marty Weaver buys a new home, only to discover, to his wife's horror that the neighbors are aliens masquerading as suburbanites.

Nashville
Cast: Connie Britton, Hayden Panettiere
Quick Synopsis: She was the queen of the charts and living her dream. But when you're on top, you have to fight to stay there.
Last Resort
Cast: Andre Braugher, Scott Speedman
Quick Synopsis: 500 feet beneath the ocean's surface, the Colorado receives their orders!
Malibu Country
Cast: Reba McEntire, Lily Tomlin
Quick Synopsis: Some traditions are made to be broken…and she's aiming to break away as far as she could.
666 Park Avenue
Cast: Dave Annabele, Rachael Taylor, Terry O'Quinn, Vanessa Williams
Quick Synopsis: Welcome to The Drake, Park Avenue's most devilish address, where evil, obsession, and supernatural occurrences are all included in the rent.
Red Widow
Cast: Radha Mitchell
Quick Synopsis: The family. The business. The life. (Mid-season)
Zero Hour
Cast: Anthony Edwards
Quick Synopsis: To find his wife, one man will have to unravel one of the greatest conspiracies of all time. The countdown has begun! (Mid-season)