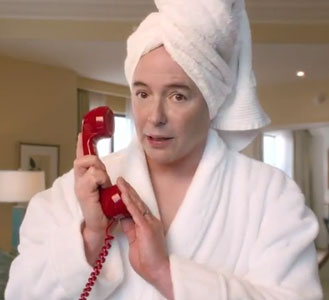 Honda has released it's Ferris Bueller-esque Super Bowl commercial 7-days early.
In the commercial, Matthew Broderick plays himself as he skips out on a day of acting work, spending the day living it up as his Bueller character would have done.
In the Todd Phillip's directed  spot, there's a bunch of references to Ferris Bueller's Day Off  like Yellow's 'Oh, Yeah', his car getting stolen and crashing another parade.
I wonder if this could spurn a sequel? Let's hope!
Check it out below.