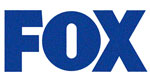 FOX has also released some previews of their upcoming fall slate. Obviously, the big one is going to be Terra Nova but I think the J.J. Abrams show, Alcatraz (featuring Lost alum Jorge Garcia) and New Girl (Zooey Deschanel) look good as well.
Check them out!
Terra Nova: The show follows an ordinary family on an incredible journey back in time to prehistoric Earth as a small part of a daring experiment to save the human race. In the year 2149, the world is dying. The planet is overdeveloped and overcrowded, with the majority of plant and animal life extinct. The future of mankind is in jeopardy, and its only hope for survival is in the distant past. Starring Jason O'Mara and Stephen Lang.
I Hate My Teenage Daughter: The show is a multi-camera comedy about two best friends who are single moms struggling to raise their difficult and over-privileged teenage daughters. Starring Jaime Pressly and Katie Finneran.
New Girl: JESS DAY (Zooey Deschanel, "(500) Days of Summer") is an offbeat and adorable girl in her late 20s who, after a bad breakup, moves in with three single guys. Goofy, positive, vulnerable and honest to a fault, Jess has faith in people, even when she shouldn't. Although she's dorky and awkward, she's comfortable in her own skin. More prone to friendships with women, she's not used to hanging with the boys – especially at home.
The Finder: From the creator of the hit series BONES comes THE FINDER, the new one-hour procedural centering on a remarkable man who uses his unique gift to help others recover what they've lost. Starring Geoff Stults, Michael Clarke Duncan and Saffron Burrows.
Alcatraz: From executive producer J.J. Abrams (FRINGE, "Lost," "Star Trek" and the upcoming "Mission: Impossible – Ghost Protocol" and "Super 8") and writer and executive producer Elizabeth Sarnoff ("Lost," "Deadwood") comes ALCATRAZ, the chilling new thriller centered on America's most infamous prison and one-time home to the nation's most notorious murderers, rapists, kidnappers and thieves. Starring Sarah Jones, Jorge Garcia, Sam Neill, Parminder Nagra and Robert Forster.