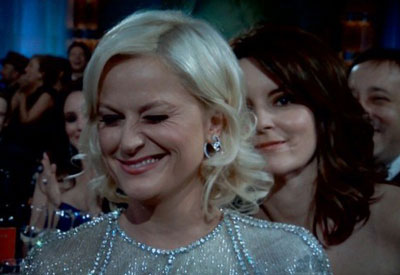 Here is yet another reason I love Tina Fey.
At last night's Golden Globe Awards, Fey and fellow Best Actress in a Television Series – Comedy or Musical Award nominee Amy Poehler were sitting at the same table. When it was time for the announcement of the winner, the camera focused on Poehler and Boom!
She was handed a Fey Photobomb!
Thanks to The Daily Grace for this.
Check it out below!