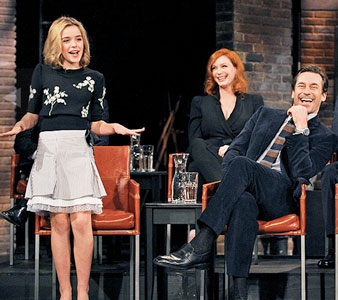 Inside the Actors Studio and host James Lipton welcome the cast and creator Mad Men to the show, which premieres Monday, May 14th. 
Jon Hamm, January Jones, Christina Hendricks, John Slattery, Vincent Kartheiser, Jared Harris, Kiernan Shipka and creator Matt Weiner will all be there as they talk about Hamm's troubled youth, the origin of January Jones' name and Kiernan Shipka's secret talents.
Check out some of clips below!
Find out why Jon Hamm auditioned for Don Draper six or seven times
Kiernan Shipka shows some dancing moves
The funniest of the clips, John Slattery explain his character's golden fetish on Sex in the City