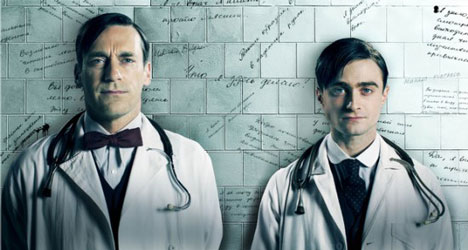 Jon Hamm and  Daniel Radcliffe are starring in a new BBC series, A Young Doctor's Notebook, based on the Russian author Mikhail Bulgakov's novel of the same name.
In the video below, the two talk about how they both came to working on the show, their roles and how they share a common love for Bulgakov.
The mini-series airs December 6th in the UK. No word when it'll premiere here in the states.