Melissa McCarthy is announcing the Primetime Emmy Nominations and she's a little freaked out about the whole deal.
Lucky for her, Joel McHale (who did the honors last year) is around to help her with… advice and training; including chasing a chicken, folding his laundry, torture from a puppy and other Rocky-esque tasks.
The announcements are this coming Thursday, July 14th at 5:35 pst. I'll be happily snoozing away but I'll post them as soon as I wake up.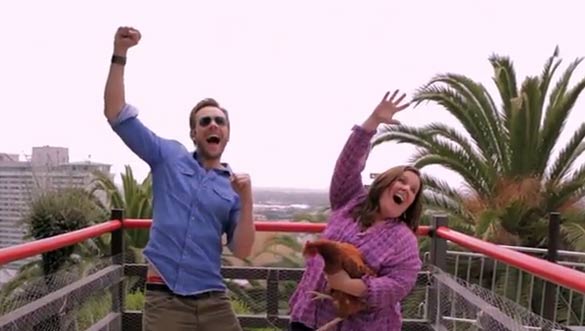 Check out the video below!