I love these roundtables that The Hollywood Reporter does throughout the year. They gather a group of fantastic actors and talk to them about their careers and acting and it ends up being the most incredible conversation.
This time around, they gathered some of the best actresses on TV; Kelly Macdonald (Boardwalk Empire), Christina Hendricks (Mad Men), Regina King (Southland), Katey Sagal (Sons of Anarchy), Melissa Leo (Treme), Julianna Margulies (The Good Wife) and Connie Britton (Friday Night Lights).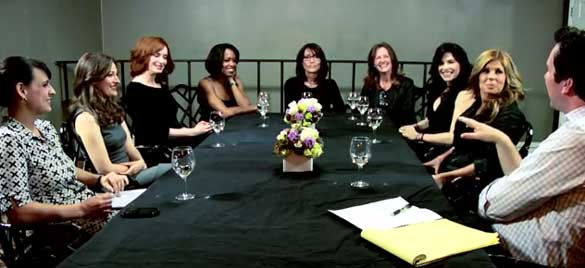 Below are 2 clips and the full on hour conversation. I could seriously watch these roundtables all day.

In this 3 minute clip, they talk about how learning their lines and preparing for work.
In this clip, they talk about how they balance their personal and professional lives.
And here is the full video.